Brit PC market limps on amid crushing declines
Gartner has once again painted a grim portrait of the UK PC sector, with shipments dwindling again
Gartner has once again painted a grim portrait of the UK PC sector, with shipments dwindling again as PC vendors struggled against and failed to overcome the by now all too familiar pressures of the sluggish economy and the growth in mobile and tablet devices.
The UK market fell 7.2% compared with the same period in 2011, and according to Gartner has now spent seven of the past eight quarters in retreat. Just 2.98m units were shipped during the period.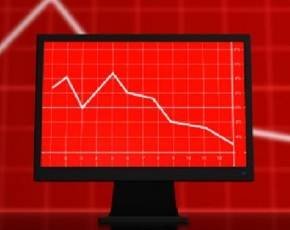 Local market leader HP maintained its top spot, although shipments were down 2.8% to 551,000. Out of the other top five vendors in the UK, second-placed Dell suffered the most, down 22.6% to 352,000. Acer, in third position, was down 17.6% with 277,000 units shipped.
The fourth- and fifth-placed vendors, Toshiba and Apple, grew 27% to 266,000 and 2.4% to 235,000 respectively.
The consumer market was down 8% as opposed to 6% in the professional market. Mobile PCs were down 3%, which was not as bad as had been anticipated, and desktops were down 13%
Gartner research director Ranjit Atwal said the UK market had "lost its lustre" and now seemed to be on an ever-declining trend.
"The challenge to get users to buy the next generation of PCs with Windows 8 is huge," he added. "The question is whether the vendors can position and price the products correctly during the next quarter."
In the wider context of the Western European market it was a similar story, with shipments through the third quarter remaining low as everybody tried to shift inventory before the launch of Windows 8.
Here, the top five vendors were HP, Acer, Asus, Lenovo and Dell, and all but Lenovo – which is keeping its head above water thanks to an aggressive pricing strategy – saw shipment declines, with HP, Acer and Dell all down in double figures.
In Q3, mobile PCs were down 15.2% across the region, with desktops down 15.7%. The professional and consumer markets declined by 15.8% and 15% respectively.
"The market will eventually return to growth, but [it] will not be at the level it was a few years ago," said principal analyst Meike Esherich.
"The real long-term challenges for the PC industry and PC vendors are to show growth and bring out products that can compete with the compelling new mobile devices coming on to the market," she said.