HP believes business tablet should be a winner
Hewlett-Packard believes that it has a chance to gain enterprise market share with a tablet specifically designed for that audience rather than aimed at consumers
Hewlett-Packard is already talking up its chances of making a dent in Apple's dominance of the tablet market with its Elite Pad product.
The vendor revealed last month that it is re-entering the tablet market after it pulled out of the consumer side of that sector back in August when it killed off its TouchPad.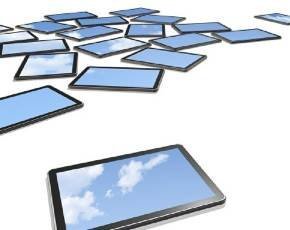 The difference this time is that its tablet is being aimed only at the business market with the vendor holding the view that there is a significant opportunity there to gain share.
Speaking at the Canalys Channel Forums event in Barcelona Dan Tindall, head of HP worldwide channel and personal systems business, said that tablets had come into the business and then been made to work rather than coming out of the boardroom ready for enterprise use.
"We are trying to make the tablet more of a content creation devices, not just content consumption. If we can enable that and I think we can...then you will make it much more efficient," he said.
He added that apps played a role but the key was to ensure that the device was aimed at business use from the start, rather than using downloaded tools to modify its abilities.
Read more on Business Tablets