Resellers growing but distribution flat in first half
The latest picture of the state of the channel shared by Canalys at its channel forum in Barcelona has revealed that resellers are growing revenues despite the tough economic conditions
Resellers are faring better in the current tough market conditions than distributors and vendors as they reap the benefits of having moved to a business model based on services and software.
The current state of the market according to the most up-to-date figures from channel analysts Canalys indicated that for the first half of 2012 the distribution sector was flat, the top vendors could only muster 6% growth once Apple was taken out of the equation, but resellers saw revenues climb by 10%.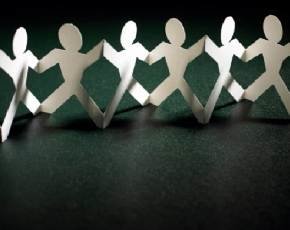 Speaking in the keynote session at the Canalys Channels Forum event in Barcelona the president and CEO of the analyst firm Steve Brazier said that Apple was dominating the market and putting other vendors in the shade, but its growth was not necessarily a positive for the channel because it did not use distribution as much as some of its rivals.
Brazier warned that the second quarter in particular showed signs of an industry slowdown and that situation was expected to continue with weakness across Europe remaining a challenge.
As a result of revenues remaining flat he said that this would be a year for consolidation in the distribution market.
"Consolidation at a very rapid rate makes sense in a flat market. if you can take out a competitor and improve revenues that can be good news for everybody," he said.
After reeling off a list of some of the recent deals, including Avnet's purchase of Magirus and Tech Data buying the distribution arm of SCH, he indicated that there was more to come as the hunt for revenues in distribution continued.
In his forecast for next year Brazier said that it would have the same feel as 2012 and would be a middling market but there were opportunities out there, as resellers were currently proving, for those that had the right formula.
---
Image credit: Creatas