Channel calls for EC cloud strategy refinements
Cloud services providers have welcomed the release of the European Commission's European Cloud Computing Strategy report, but say that Brussels' proposals need further refinement
Cloud services providers have welcomed the release of the European Commission's European Cloud Computing Strategy report, but say that Brussels' proposals need further refinement if they are to have a lasting impact.
The EC hopes its strategy will be the kick in the pants needed to add a around €160bn (£127.7m) per annum to the EU's GDP by 2020, as well as creating 2.5 million net new jobs across the 27 member states.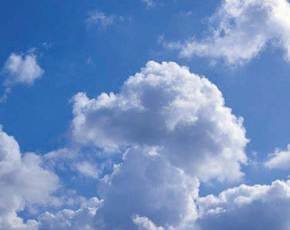 It aims to promote unified technical standards to guarantee interoperability, data portability and reversibility; an EU wide certification scheme for trustworthy cloud providers; development of model 'safe and fair' contract terms for cloud contracts, including SLAs, and a European Cloud Partnership, bringing together member states and industry to capture the public sector's massive IT buying power.
Commission vice president Neelie Kroes said that without action, European business risked staying "stuck in national fortresses".
"We must achieve critical mass and a single set of rules across Europe. We must tackle the perceived risks of cloud computing head on," she added.
In a statement issued in advance of the EC's launch on 27 September, the Cloud Industry Forum's Andy Burton said that while he was broadly in support of the strategic initiative, it would require "seamless" operation across the EU to amount to anything.
Burton talked up the importance of coherent cloud standards, which the EC's report has addressed; data protection, security and sovereignty issues, particularly with regard to demands made by the US government, and the necessity to include innovative SMEs in the initiative, as opposed to large-scale enterprise providers.
Rick Russ, co-founder and director of Surrey-based cloud and datacentre specialist Union Solutions said the EC's plans to establish SLA guidelines "could" be an important step, it would also be crucial to "assess whether or not the strategy will speed the transformation of IT to a utility model where IT departments can act as an internal service provider to increase efficiency … and expose and reduce costs.
"These will be fundamental to creating the agile business that will help Europe compete," he added.
Meanwhile, Claranet UK managing director Michel Robert said the EC should look to encourage the use of in-country datacentres and promote greater transparency over data location. Without such a move, it would be difficult to grow end-user trust, he claimed.
"Businesses have the right to know where their confidential information is stored and what protection and legislation this data is subject to," said Robert. "We expect and hope that the EC promote the benefits of, and encourage service providers to use in-country datacentres .. and make it transparent to their customers where their data is being stored."
Robert cited a recent Claranet end-user survey that showed two thirds said location was important when engaging a reseller.
"Privacy laws are not standard across Europe, and even some countries with quite strict legislation have anti-terrorism laws that can allow governments to access your data," he explained. "In this light I believe that an important way to engender trust and transparency is for all customers to have the choice of where they store their data."
Russ at Union Solutions added: "Any proposals for regulation through a Common European Sales Law would need to ensure that it looked specifically at the issues that surround multi-country contracts and SLAs."
Read more on Cloud Computing Standards