IT bosses not sold on Coalition growth policy
A survey of IT bosses by trade body Intellect has found that many feel the government does not understand their needs.
The Coalition government will have to do a lot more work to convince the channel that it is on the industry's side, with 67% of IT business owners saying they were not confident with chancellor George Osborne's plan for growth.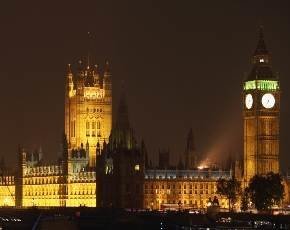 The research, published this week by tech sector trade association Intellect, purported to show that while the industry is broadly behind Osborne's ambition to make the UK "the technology sector of Europe", and the vast majority of company bosses are behind the deficit reduction strategy, a general consensus remains that the Coalition does not really understand the IT industry.
A total of 86 people took part in Intellect's first quarterly State of the Sector survey, representing just over 10% of its total membership.
Intellect deputy director Antony Walker said that the survey pointed to a clear need for Osborne to deliver firmer confidence boosting measures in this year's autumn statement.
"We will be continuing to press him to put technology firmly at the centre of the government's growth strategy," said Walker. "The worrying thing is that business leaders don't feel the government fully understands the sector and the opportunities it can create."
Intellect also uncovered evidence of a disconnect between how IT bosses felt about their own business prospects compared to the economy as a whole. A little over 51% said their prospects had improved in the past six months, 34% said things had stayed about the same, and 60% had increased their levels of investment.
For many, expansion through recruitment seems to be on the cards, with 43% saying they would be very likely to hire during the next six months, and 40% saying they would possibly bring new talent on board.
Photo credit: Davis McCardle