Daisy fires up M&A engine once more
After a period of relative calm and reflection, acquisitive Daisy Group has stoked its boilers once again.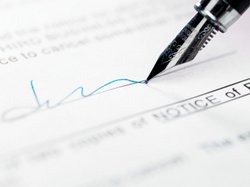 After a period of relative calm and reflection, acquisitive Daisy Group has stoked its boilers once again, handing over an initial cash consideration £28m to acquire business comms provider Worldwide Group Holdings, with the possibility of further consideration based on EBITDA growth in the future. The acquisition closed successfully this morning.
The Peterborough-based firm focuses on voice services and data connectivity, and specialises in providing services to large audio-conferencing firms. It made sales of £36.4m and EBITDA of £4m in the 12 months to the end of December 2011.
Daisy billed its latest acquisition as a complementary play, saying that Worldwide's comms products, including lines, calls, data connectivity, inbound telephony, international toll-free services, maintenance and disaster recovery fitted well alongside its own expanding comms portfolio.
"[Worldwide's] audio-conferencing solution creates a new revenue stream for Daisy, whilst driving further cross-selling opportunities into our existing customer base, and Worldwide's customers with access to the Group's full portfolio," said Daisy CEO Matthew Riley in a statement.
"With many organisations looking to reduce costs associated with business travel, we believe audio-conferencing is an area capable of delivering sustained growth," he added.
Its senior management, led by husband and wife team Paul and Selena Bailey, will remain in place.
At the same time, Daisy announced that its profits and earnings were expected to be in line with market expectations.
Daisy said that it had been hit by lengthening sales cycles on major comms installations, but mobile and data product sales were starting to meaningfully offset the expected decline in voice.
Its channel-centric Wholesale and Distribution divisions saw strong growth, benefitting from both the availability of a widening product set, and better cross-selling activity across their porftolios.
It also bade farewell to COO Gareth Kirkwood, after a three-year stint with the business.
The firm has now entered a quiet period before its preliminary FY 2012 results, which are due in June.
Image courtesy: Siri Stafford
Read more on Network Infrastructure Solutions and Services