In-depth: Dress servers up for sales success
To succeed in an evolving server market, resellers must package up hardware and services to sell a complete solution.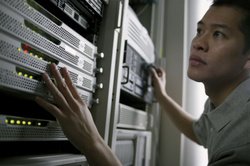 To succeed in an evolving server market resellers must package up hardware and services to sell a complete solution. Amro Gebreel reports. The days when a reseller could just pitch up and sell hardware are a distant memory for most, with the server market changing along with many other areas of the industry.
These days, the hardware still sells, but the emphasis is on a solution. Resellers need to be aware of how the technology is going to be used and the potential additional software and infrastructure support that customers will need to access. Get those right, and sure enough there is a fairly wide opportunity for the channel.
Taking the consultative sell is exactly where James Harris, product manager for UK and Ireland at ZyXEL, believes resellers should be starting the servers conversation. "A hard sell won't work in today's environment, so rather than simply trying to sell speeds and feeds of new servers, it might be better to take a more consultative approach and offer to conduct an audit of the customer's whole network infrastructure. After all, there will be little point in making the investment in new servers if the network won't deliver the throughput to match," he says.
"Offering to carry out a complete performance audit will give resellers the opportunity to open out the opportunity to other areas. Yes, the customer may well benefit by upgrading servers, but if they are planning to deploy new services and applications - such as CRM [customer relationship management], telephony or UC [unified communications] - and if they want to provide more access for BYOD [bring-your-own-device] users and remote workers, they will need to make sure the backbone and the wireless infrastructure can cope, and that they have good security at every ingress point on the network," adds Harris.
Resilient infrastructure
That impact on the infrastructure must be given serious consideration, and places servers at the heart of several of the big topics in the market at the moment. Particularly mentioning BYOD should get customers sitting up and noticing, and doing so with a smart consultative approach is something others in the channel recommend.
"Resellers should go beyond looking at server products and services in isolation and consider solutions that are designed to integrate, work together and complement each other. This way, they can deliver real value back to customers by helping them to solve some of the problems around building out nextgeneration datacentres," says Dominic Wordsworth, product manager at ComputerLinks.
"Managing the datacentre environment is critically important for resellers when it comes to building an IT strategy. Because a reduction in server numbers could bring about points of failure, resellers should also be pitching solutions that address business continuity issues," he adds.
Before Wordsworth goes on to list them, it is fair to say this is very much 'stage one' of the consultative pitch done - talking about the impact on infrastructure and applications - with stage two to get topical about where the customer might want to take the technology. This also sorts the decent pitchers who really understand the issues that customers face, from those simply looking for the tinshifting sale that will leave the user with a server but little else.
Value in virtualisation
Back to Wordsworth, and like many others in the channel advising resellers what to talk about, his list includes virtualisation and cloud services.
"Virtualisation projects provide a variety of ways for the channel to add value to server deployments. Alongside selling the hardware needed to virtualise servers, resellers can offer capacity planning and ongoing management projects in both physical and virtual environments. Another potential inroad for resellers is to work with organisations that may be looking at delivering applications or even full desktops dynamically as an integral part of their virtualisation strategy," he says.
"Selling cloud services as an alternative to network products has obvious advantages. Resellers can benefit from a quick, low-risk route to market, customer stickiness and repeat business. In turn, their customers can enjoy greater flexibility when provisioning and decommissioning servers and storage and Opex payment models," adds Wordsworth.
Plenty are prepared to promote virtualisation as the key area resellers should be concentrating on in the server market for various reasons. Clearly there are still a significant number of servers not yet virtualised, but the opportunity has extended well beyond just that stage.
Ian van Reenen, chief technology officer at CentraStage, says IT used to be all about running servers, but environmental issues caused a rethink in the late 1990s, and the drive was on to reduce power consumption and heat generation.
"Virtualisation exploded and 20 physical servers disappeared into one. By the early 2000s though, it became more apparent that users needed reliable and always-available services and were not concerned about servers themselves. They wanted the email to work, not the Exchange server to be up. IT managers were asked to deliver always-on, always-available services - internet, email, storage, authentication, etc - no-one was interested where they came from, they just had to work. No longer was the job about looking after servers, but rather looking after services," he says.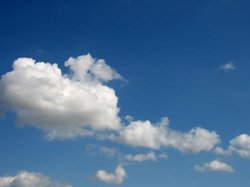 Cloud services
"Services existing in datacentres that they neither owned nor were responsible for. Services from the cloud. What are IT managers looking for now? Well, local infrastructure and security issues are high on the list. Using cloud services means always being connected and ensuring that your connectivity is secure and reliable. Networking gear that provides for load-balancing and high availability is a priority. That said, the amount of hardware kept onsite has reduced massively and been replaced by cloud services," says van Reenen.
He points to application performance management (APM) tools as the new server monitors for making sure that performance is maintained as it all becomes about response times, throughputs and slow transaction traces.
"There are many powerful tools emerging in this space - although
many of them are themselves cloud delivered. Nevertheless, today's IT manager must focus more on the application layer than lower down at the hardware and operating system layers. This means new tools and new skills are required. Importantly, the services most requested by IT managers today are advice and training with regard to cloud services and best practices to migrate their current systems. It is indeed a brave new world," says van Reenen.
Protecting data
A recent Vanson Bourne survey showed that while many businesses are using server replication as a way of protecting their data, it was only used to protect on average 26% of business-critical servers. In the event of an outage, the study showed that CIOs estimate cost savings on average of £278,621 per hour, but for the remaining 74% of the business-critical server estate that is not replicated, they estimate that they were losing on average £290,793 per hour. With the average server recovery time at four hours, each major outage of business-critical data costs an enterprise almost £1.2m.
Ian Wells, director of northern Europe at Veeam Software, believes that research is fairly compelling and data protection should be near the top of the reseller pitch list.
"Along with selling server products and services, resellers need to be thinking about how they can offer businesses more affordable data protection strategies for such mission critical data," he says.
"The survey found that many businesses are deterred from using server replication because of the costs of hardware, software and the complexity involved. The channel should use this as an opportunity to educate businesses on how server replication can be made a lot cheaper and easier with the use of virtualisation. By using virtualisation, businesses have the ability to replicate more of their business-critical data without increasing costs, making it much easier and more efficient to maintain a replicated environment which can be restored when needed," says Wells.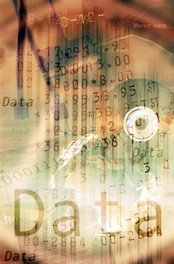 Data management
Aside from virtualisation and application monitoring tools, customers also require help with managing data, but in a climate where costs need to be trimmed, particularly in the SME sector.
"Companies' IT personnel have become tied down with routine tasks,
as opposed to strategic initiatives. What's more, organisations have become dependent on them to handle these routine tasks to the point where taking time off for illness or even vacation can be a real issue. That, however, is precisely where the opportunity lies. Companies are now looking for new ways to do more with less," says Peter Wharton, CMO at Debriefing Software.
Wharton says doing more with less will involve the cloud, with storageas- a-service helping to meet a real need from the user.
The discussion currently seems to be based around virtualisation, cloud and application management. In many ways the server market has evolved to be less about the hardware and more around the applications and data stored on it. The need for uptime and high performance levels has not disappeared - it has been extended to include applications and data.
Being able to take that wider view of the market is crucial for resellers that want to be successful because this is where the winners will emerge. 'Solution' is the key word in the conversation, but the clear advantage of those selling servers is that the hardware is central to any discussion about cloud, virtualisation, storage and data management.
All of those are big topics in their own right in the market and for the savvy server reseller this is the time to pitch solutions that will put them in the driving seat with customers for many years to come.
Keeping servers going
Along with the server hardware, virtualisation appliances and tools, there is another fairly obvious sale that resellers can pitch.
Paul Norgate, IT and national channel sales manager at Eaton Power Quality, urges resellers not to forget the products that ensure power to mission-critical hardware keeps going.
"Servers are the driving force behind the masses of data we process and use daily, and as such they are vitally important to everyone's IT infrastructure. It is therefore critical that these servers can work continuously without interruption," he says.
"Uninterruptible power supplies (UPS's) play a huge role in guaranteeing this availability; ensuring business continuity, acting as an insurance against costly downtime due to power outages, and making sure clean and reliable power is readily available to optimise server performance. With the above in mind, it is clear that resellers offering server products and solutions should really be offering UPS's too," adds Norgate.
More online
Related content from around the TechTarget network.
Dell signs Magirus to sell datacentre product set
Security fears hold back moves to next-generation datacentres