Migrating towards the new Internet, lessons from IPv6 Day
As the industry gears up for the inevitable transition from IPv4 to IPv6, 8 June 2011 was designated as World IPv6 Day, with organisations across the globe offering content over IPv6 to test out the new protocol.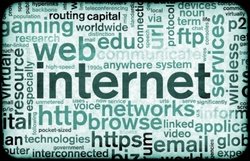 As the industry gears up for the inevitable transition from IPv4 to IPv6, 8 June 2011 was designated as World IPv6 Day, with organisations across the globe offering content over IPv6 to test out the new protocol.
Now, nearly three months down the line, we are in a better position to dissect the success of the event. Darren Anstee of Arbor Networks looks back at the event and explores some of the conclusions.
For well over a decade the IT industry has talked about the need to move from IPv4 to IPv6; however, this has primarily been a theoretical discussion, and a genuine desire or need from the industry to implement IPv6 on a large scale has been lacking.
Since 1981 IPv4 has formed what we know as the Internet Protocol and remains the foundation for most Internet communications.
But, with the last block of IPv4 addresses being assigned by the Internet Assigned Numbers Authority (IANA) to the Regional Internet Registrys (RIRs) in February 2011, the possibility that IPv4 address will run out is fast becoming a reality.
Network operators are reacting to this fact and have been engaged in planning and testing their migration strategies for a while, to ensure that when the time comes the transition to IPv6 will be as smooth as possible, with minimal disruption to Internet users.
It was not until 8 June this year however - during IPv6 Day - that end-to-end connectivity of IPv6 services, across the Internet, was really put through its paces.
Google, Facebook, Yahoo!, Akamai and Limelight Networks were amongst some of the major organisations that offered content over IPv6 for a 24-hour 'test flight'.
The goal was to motivate organisations across the industry - ISPs, hardware makers, operating system vendors and web companies - to prepare their services for IPv6 to ensure a successful transition as IPv4 addresses run out.
Arbor Networks provided traffic monitoring support throughout the test. Our goal was to collect Internet-wide IPv6 measurements to help isolate any performance problems. So what did we learn?
After years of implementation work by the infrastructure vendors and months of preparation by content and service providers, in constructing the routing and namespace frameworks, IPv6 day came off successfully. But after reflecting on what we saw, it became apparent that the journey to IPv6 is going to be a long one.
For a 24-hour period anyone with IPv6 connectivity, either native or tunnelled, could access some of the largest content providers using IPv6.
With the help of six Arbor Networks customers, we were able to get a glimpse into some of the details of what actually happened; over the course of the day the IPv6 Internet looked a little bit more like its IPv4 big brother.
Prior to IPv6 day the traffic mix for the IPv6 Internet could best be described as flotsam and jetsam: encrypted file transfers, peer-to-peer traffic and experimental protocols.
However, during IPv6 Day the mix was dominated with web traffic. The proportion of web traffic grew throughout the day up until the midnight cut-off point, when some of the major content providers withdrew their namespace support.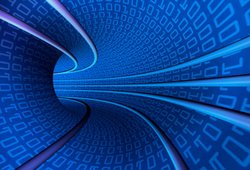 At midnight the following day the web traffic had all but disappeared and the traffic mix returned to its pre-IPv6-Day chatter. The good news is that IPv6 traffic roughly doubled during the IPv6-Day period. However, doubling a fraction of a per cent, is still only a fraction of a per cent.
The inertia and complexity of migrating Internet services to IPv6 is massive. IPv6 Day was only the start of a long road that will take us to IPv6-land. Along the way network operators will make use of strategies to more efficiently use the IPv4 addresses they already have.
Others will choose to implement migration strategies which allow IPv4 and IPv6 to coexist and on their networks sooner rather than later. However, there is no doubt that the IPv6 Internet is coming - but the journey to it will not be easy.
The general consensus is that World IPv6 Day was a success as no major problems were detected. Importantly, it has now been proved that IPv6 content can be accessed from around the world across the IPv6 Internet.
World IPv6 day was focussed on enabling IPv6 content and was very successful in that regard, but what it has shown us is that there are very few users out there with IPv6 access to the IPv6 Internet.
The next step, therefore, will be to increase IPv6 availability at the access edge, although this is a bigger job with the potential to be more complex and more expensive for the ISPs involved.
Looking to the future it is unlikely there will be a 'switch' to IPv6 per se, but over the next few years we will see IPv6 and IPv4 co-existing.
It will take a significant time for all IPv4 content to be available over IPv6, and it will likely take longer still for all edge access to be IPv6 enabled.
As to when IPv6 will dominate IPv4 from the perspective of traffic volume or number of subscribers, we don't currently have enough data to really understand that yet.
Some technologies will drive deployment of IPv6, such as LTE in the mobile space, but different businesses will have different reasons for enabling IPv6 content availability and access services and will implement different strategies based on their requirements.
All network operators and businesses using the Internet could benefit from further large-scale testing of IPv6, but only if it would provide significant additional information.
We could go one step further than IPv6 Day and stage IPv6 Week - where content providers, enterprises and ISPs come together to enable IPv6 services.
This further testing would allow us to gather more data on the scalability and performance of IPv6 and ultimately might help us to ensure a smooth migration towards the next phase of the Internet.
Darren Anstee is EMEA solutions architect at Arbor Networks
Read more on Network Infrastructure Solutions and Services