Experimental 'foundry' divisions are now tech de rigueur
Pardon us… your company doesn't have a technology experimental division?
Okay sorry, it might be called the prototyping department, the Proof of Concept (PoC) laboratory, the exploration 'foundry', alpha (as in pre-beta) division or it might even be unceremoniously labelled the mock up shop.
Whatever it's called, the presence of a exploratory division or department now appears to be de rigueur for all self-respecting technology enterprises.
General Electric (GE) runs so-called foundry (Digital Industrial Foundry sites, to give them their full name) in San Francisco, Paris and Shanghai.
SAP has built workspaces to help populate and promote its SAP.iO Foundry programme, a network of foundry locations dedicated to helping build software that exists both inside and outside of SAP.
According to the firm, "The SAP.iO Fund invests in external early-stage enterprise software startups that strategically expand the SAP ecosystem."
Current SAP.iO foundries are in major startup hubs, including Paris, Berlin, Tel Aviv, New York City and San Francisco.
IBM's alphaWorks is a long established example of the same kind of emerging technology exploration — although it's now called IBM developerWorks Open.
Newest (perhaps) to the table is GitHub.
GitHub has launched Experiments, a collection of demonstrations highlighting its 'most exciting' (it's term, not ours) research projects and the ideas behind them.
The first demo is Semantic Code Search.
Semantic Code Search allows you to find code through meaning instead of keyword matching. That means the best search results don't necessarily contain the words you searched for.
GitHub has used machine learning to build semantic representations of code that allow users to use natural language to search for code by intent, rather than just keyword matching.
You can find out more about Semantic Code Search in this linked blog post.
Someone once said that if you don't launch at least 10% (or so) products and services that fail, then you (as a company) are simply not testing yourself… it must be true.
Content Continues Below

Download this free guide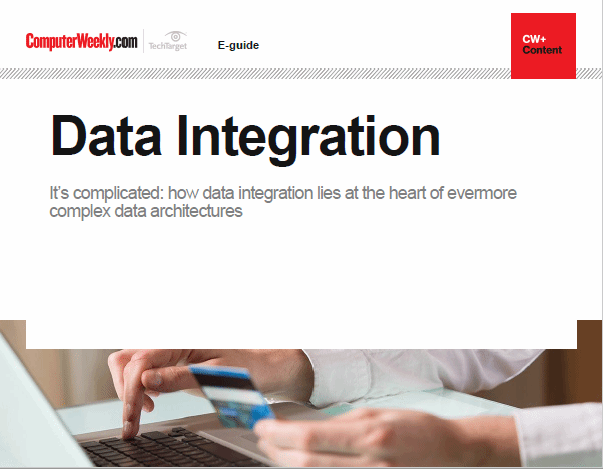 It's complicated: how data integration lies at the heart of evermore complex data architectures
Data integration and preparation remains the knotty problem at the heart of many data management and business intelligence programmes. Demands on IT leaders in user organisations – especially large, complex ones – are and will continue to be equally complex and pressing as boards look to get business value from data. Read more in this e-guide.