Canonical slaps Slack snap onto stack
As the 'company behind' Ubuntu, Canonical has brought forward the first iteration of Slack as a snap on its software platform.
Slack is a cloud-based set of proprietary team collaboration tools and services that go some way beyond core 'messaging' functionality into areas including project management.
In terms of positioning, Slack falls into the same collaboration/communication category as Microsoft Teams, Sharepoint, Yammer, HipChat, Jive, iApple and Salesforce Chatter.
A snap is a containerised application delivery [package manager] mechanism that loads application dependencies (typically in the form of code and data libraries) that the application needs to install and subsequently run.
Expanding Slack universe
In terms of deployment, snaps ensure that an application package is available for installation and deployment throughout a number of Linux environments. As such, this move will open the door to Slack on ArchLinux, KDE Neon, Linux Mint, Manjaro, Debian, Fedora, OpenSUSE, Solus and – obviously – Ubuntu.
The Slack snap has automatic updates and rollback features giving developers greater control in the delivery of each offering.
"Slack is helping to transform the modern workplace and we're thrilled to welcome them to the snaps ecosystem", said Jamie Bennett, VP of engineering, devices & IoT at Canonical. "Today's announcement is yet another example of putting the Linux user first – Slack's developers will now be to push out the latest features straight to the user. By prioritising usability and with the popularity of open source continuing to grow, the number of snaps is only set to rise in 2018."
Thousands of snaps have been launched since the first in 2016, with snaps' automated updates and rollback features – the option for applications to revert back to the previous working version in the event of a bug.
Content Continues Below

Download this free guide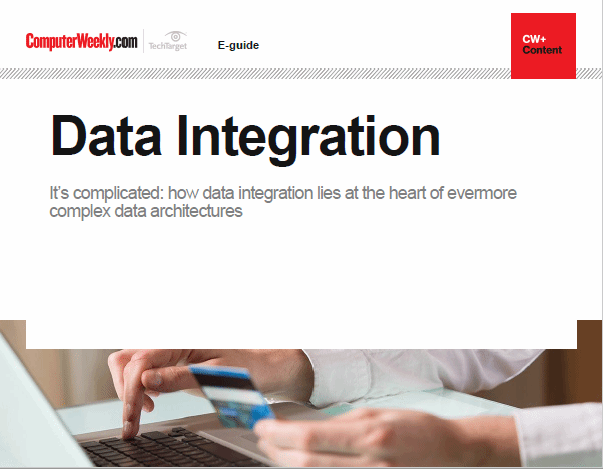 It's complicated: how data integration lies at the heart of evermore complex data architectures
Data integration and preparation remains the knotty problem at the heart of many data management and business intelligence programmes. Demands on IT leaders in user organisations – especially large, complex ones – are and will continue to be equally complex and pressing as boards look to get business value from data. Read more in this e-guide.