Laiye IT on me, a cool step towards intelligent automation?
Laiye (pronounced 'lay-eye' and sometimes written as LAIYE) is an Asia and EMEA headquartered Intelligent Automation (IA) provider with some gutsy claims.
The IA and Robotic Process Automation (RPA) company also has specialisms in Intelligent Document Processing (IDP), Chatbot solutions and wider platform products designed to deliver human-machine collaboration.
Why gutsy?
Because Laiye openly claims to be investing and developing, "Iinitiative[s] to provide a much-needed alternative for customers who invested early in legacy RPA players such as Blue Prism, Automation Anywhere and UiPath… and [who] are failing to see ROI"
What kind of legacy-busting initiative is Laiye talking about?
This year the company has signed a partnership with IA expert IAC company that it says will help combine automation expertise to service the 57% of companies that (according to a McKinsey report linked here) are exploring intelligent automation.
The organisation asserts that together, Laiye and IAC aim to become the strongest service partner in the EMEA region for intelligent RPA, intelligent document processing (IDP) and conversational chatbots.
Laiye says it already serves one out of five Fortune 500 companies, including European-headquartered customers including Porsche, Johnson & Johnson and LVMH.
Significantly, Laiye also now offers free learning and certification in AI and RPA via the LAIYE Community which numbers over 400,000 developers.
Unshackling the trimvirate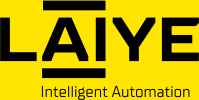 Neil Parker, general manager EMEA, at Laiye suggests that the partnership will help, "Unshackle businesses from the constraints and bulky integrations of the 'Big Three', without forcing them to rip and replace existing solutions."
Parker and team claims to be able to help technology teams 'realise a greater return on investment' than historic RPA solutions. They say they can do this by 'linking traditional automation' with smart AI capabilities that optimise business processes.
We are, collectively if we grasp the nettle perhaps, on what Laiye calls a journey to hyper-intelligent automation… although we're being spared the HIA acronym for now it seems.
Fresh off the back of Laiye's $50 million commitment to EMEA growth and the launch of its UK operations, the partnership underlines the company's desire to bring IA to the continent.
Olivier Gomez, co-founder and CEO at IAC, commented, "At IAC we focus above all on disrupting time to value for our clients and improving ROI. This is why we are looking forward to partnering with Laiye and its very powerful portfolio including to build on its expertise and better service our shared customers."
For AI and IA developers, the Laiye RPA Community Edition 6.0.0 has launched and the technology's UI element joins library, automation process runs in clone mode.
Legacy RPA eh? What next? Web 4.0, Industry 5.0 and Cloud