Cohesity at AWS re:Invent 2022 - What happens in cloud, stays in cloud
Just to cover off (in technology circles) anyone who happens to live in a cave, under a rock or in case anyone has spent their last few days and weeks on the moon (where we presume Internet access is comparatively flaky), AWS re:Invent 2022 is staged this week in (fabulous) Las Vegas.
Data security and data management company Cohesity used its appearance at the show to talk about Cohesity Cloud Services.
The artist (and product) previously known as Cohesity Data Management as a Service is now the more broadly labelled Cohesity Cloud Services, a portfolio of data management and security (SaaS) products managed by Cohesity and run on AWS.
The company used its time at the show to make note of new support for business-critical workloads, including Amazon Simple Storage Service (Amazon S3), a technology that can be protected and secured via Cohesity SaaS offerings.
Object storage service
Amazon Simple Storage Service (Amazon S3) is an object storage service offering what AWS calls scalability, data availability, security and performance.
"Customers of all sizes and industries can store and protect any amount of data for virtually any use case, such as data lakes, cloud-native applications and mobile apps. With cost-effective storage classes and easy-to-use management features, you can optimise costs, organize data and configure fine-tuned access controls to meet specific business, organisational and compliance requirements," details AWS, on its product pages.
Cohesity is also offering customers access to more Amazon S3 storage options for its cyber vaulting security SaaS offering, Cohesity FortKnox.
"We're seeing rapid adoption of Cohesity's SaaS offerings running on AWS as customers want to win the war against ransomware, accelerate hybrid cloud adoption, and enable over-stretched IT staff to focus on other business-critical tasks," said Sanjay Poonen, CEO and president, Cohesity. "Customers also want flexibility in how to secure and manage their data — in the cloud, on-prem, at the edge, or hybrid — and with Cohesity, everything can be managed on one platform, via one UI. That's simplification defined."
The company insists that it continues to build on its strategic collaboration with AWS.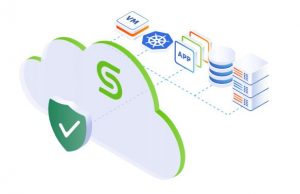 Given that much of the world's critical apps and data reside in the cloud and must be protected, the company is saying that Cohesity's Cloud Services enable firms to secure and protect their Amazon S3 data as well as Salesforce (SFDC) data via Cohesity's backup as a service offering.
"More customers are embracing SaaS offerings from Cohesity that run on AWS to further bolster data security and management," said Ruba Borno, vice president, of worldwide channels and alliances, AWS. "We engaged in a strategic collaboration with Cohesity with the common goal of helping customers be more agile, innovate faster, and do more with data. We've made great progress, and we're just getting started."
These updates are designed to complement Cohesity's data protection already available for Amazon Elastic Compute Cloud (Amazon EC2), Amazon Relational Database Service (RDS) and other cloud service providers.