Kyocera's FS-1350DN wins through innovation
In the current climate there is one demand on every user's list and that is for the channel to deliver great technology at a decent price but also with attractive ongoing running costs.
In the current climate there is one demand on every user's list and that is for the channel to deliver great technology at a decent price but also with attractive ongoing running costs.

Download this free guide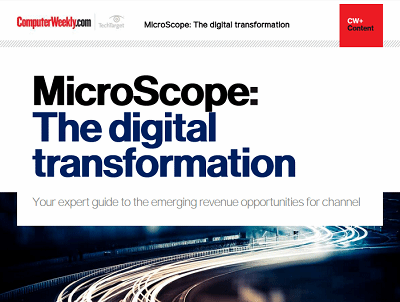 Emerging revenue opportunities for the channel with digital transformation
Digital transformation is a phrase that means many things to many people but for it to have any real relevance to the channel then it needs to mean a chance to make money. This guide will share some of the recent developments in the channel and the latest thoughts about the issue.
By submitting your personal information, you agree that TechTarget and its partners may contact you regarding relevant content, products and special offers.
You also agree that your personal information may be transferred and processed in the United States, and that you have read and agree to the Terms of Use and the Privacy Policy.
The latter are crucial because, as we all know, you tend to get what you pay for. So if the price is great the long term cost of running the product tends to spiral.
Nowhere is that the case more than in the world of printers and the question of running costs has been a bone of contention for the last few years. Who can forget the revelation by Which? magazine a few years ago that printer ink was more expensive than vintage champagne?
So there will be plenty of focus on the claims made by Kyocera with the latest addition to its printer range. This is also a launch happening against the background of a recession, which adds a difference to the usual run-of-the-mill product roll-out.
The FS-1350DN was launched last week, boasting speed and flexibility and, because it is part of the vendor's Ecosys range, there are also environmental benefits in the form of lower running costs and an absence of nasty chemicals.
There are no damaging halogens, which include chlorine, fluorine and iodine, and the motherboard and cables are lead-free. Some have suggested that green is going to be a victim of the downturn but if the effort has been made to get the product environmentally friendly then why not push that in the sales pitch?
But investigating the specs there are plenty of things for a reseller to emphasise. The FS-1350DN is able to deliver A6 to A4 and a 1,200x1,200dpi resolution. The user can get things going by following easy instructions on an LCD panel.
The printer has been fitted with a 128MB of storage and a 500Mhz PowerPC CPU to make this much more than a dumb addition to the network. It can churn out 30ppm and other features, like the ability to print direct from a USB stick, are welcome signs of flexibility.
But it is also designed to fit into a range that offers users the device that will suit their particular situation. That cuts down on some potential waste because you don't end up buying a machine that is more expensive than you need.
But in addition there is more emphasis these days on the running costs in general and management is a big part of that. Like most of its rivals Kyocera has not been slow coming forward with solutions that are devised to help the customer keep track of their spending.
With the recession those launching new products have to make the sorts of noises Kyocera is making here with the FS-1350DN. Interestingly the green message has not gone away, something that some industry commentators expected would happen.
Also there is the muscle that can be brought to bear by a big company, with this latest printer slotting into a range that enables a user to fit their requirements rather than limited options.
Finally though there are the specs, which show that even with it being aimed at a certain audience, with a green message and from a company extolling the virtues of print management and cost controls, it doesn't have to compromise on performance.
Other vendors considering how to approach a product launch in the recession could learn a few lessons with the FS-1350DN. The printer is able to justify itself, appeal to users on many fronts and show that just because everyone else is full of doom and gloom the innovators in the printer market haven't given up
MicroScope+
Content
Find more MicroScope+ content and other member only offers, here.
Read more on Topics Archive