HP slashes staff, restructures as profits plunge 31%
HP has announced plans to ditch 27,000 jobs, or 8% of its workforce,and will embark on a radical restructuring programme in a bid tocutcosts of between $3bn to $3.5bn (£1.9bn to £2.2bn) over the next two years. Besides headcount reductions, HP will be running a magnifying glass over is s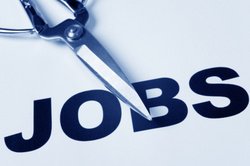 HP has announced plans to ditch 27,000 jobs, or 8% of its workforce, and will embark on a radical restructuring programme in a bid to cut costs of between $3bn to $3.5bn (£1.9bn to £2.2bn) over the next two years.
Besides headcount reductions, HP will be running a magnifying glass over is supply chain, SKUs and platforms, go-to-market strategy and internal business processes in an attempt to see where else it might be able to slim down.
The troubled IT giant said it plans to reinvest the cash in R&D around growth segments such as big data, cloud and security. It expects 9,000 jobs will be lost in fiscal 2012 and 18,000 by the close of fiscal 2014, with an early retirement offer forming a key part of the plan.
As yet there is no indication of what proportion of HP's 20,000 strong workforce will be let go, although the 8% figure suggests 1,600 Brits may be for the chop. Mike Lynch, Autonomy boss, is already known to be among them.
"Workforce reductions are never easy. They adveresely impact lives, but in this case they're absoltuely critical for the long-term health of the company," said CEO Meg Whitman.
"I know that you're well aware of the cost-reduction efforts that were udnertaken in years past. There's been some great work on things like datacentre consolidation, reducing the number of applications and in horizontal functions such as HR, legal and finance," she said/
However, Whitman continued: "What we're doing now is very different.; we're going after the big cost buckets and fundamental business process re-engineering in our core businesses. It's harder work, but we believe that we'll have a significant pay-off over the long term."
The restructuring announcement somewhat overshadowed HP's second quarter results, which revealed a 31% slide in year-on-year GAAP net profit to $1.6bn, and a 3% dip in sales to $30.7bn, although this was in fact better than had been hoped for.
"The trajectory of the decline began to flatten in Q2, which is encouraging," said Whitman. "We saw some bright spots [but] there's still an awful lot of work to be done and we're looking at every option to accelerate the pace."
By business group, PSG saw flat sales, with commercial revenue up 3% and consumer revenue down 4% with workstations were down 1%, desktops up 5% and notebooks down 6%. Over at IPG, sales declined 10% with both commercial and consumer sales down. ESSN sales declines 6%, with a slight uptick in networking and storage offset by 6% declines in ISS revenues and a 23% slump in business critical systems.
Turning away from hardware, HP's Software sales grew 22%, with 7% growth in licences, 17% in support and 72% in software services. Services sales declined 1%, and HP Financial Services revenues grew 9% over the year-ago quarter.
Conference call transcript courtesy: Seeking Alpha
MicroScope+
Content
Find more MicroScope+ content and other member only offers, here.