Mobile phone inventories stuffed, prices to fall, says Gartner
Gartner has revealed that the globalmobile phone channel is suffering from a build-up of excess inventory after a suddenslowdown in demand, chiefly driven out of APAC, drove down worldwide handset sales 2% year-on-year. This was the market's first decline since the second quarter of 2009, and even s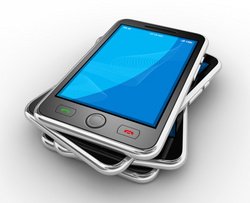 Gartner has revealed that the global mobile phone channel is suffering from a build-up of excess inventory after a sudden slowdown in demand, chiefly driven out of APAC, drove down worldwide handset sales 2% year-on-year.
This was the market's first decline since the second quarter of 2009, and even strong sales in the smartphone segment, up 45%, were unable to offset the severity of the slowdown.
Gartner principal research analyst Anshul Gupta said that the first quarter saw a lack of new product launches from leading manufacturers, and "users delayed upgrades in the hope of better smartphone deals arriving later in the year."
The analysts revealed that although all vendors were impacted to some extend, white-box vendors struggled the most, while tier one players such as Nokia were negatively impacted on sell-in numbers into retail.
Gartner is predicting ASPs to drop during the second quarter as a result, but nevertheless, principal research analyst Annette Zimmermann sounded a cautious note for the rest of the year.
Although the continued roll-out of 3G smartphones in China should spur some demand and both the arrival of new Android and Windows operating systems should help things along in mature markets, "we feel a downward adjustment to our 2012 figures, in the range of 20 million units, is unavoidable," she said.
Following a coup against Nokia, Samsung dominated the global handset market, growing shipments from 68.7m this time last year to 86.5m in Q1 2012, giving it market share of 20%. Nokia saw its share decline by 6%, shipping 83.1m units compared to 107.5m a year ago. The top five was rounded out by Apple, ZTE, LG and Huawei, and industry whipping boy RIM could only muster 9.9m shipments, or 2.4%.
"RIM desperately needs to deliver winning BB10 products to retain users and stay competitive," remarked Gupta. "This will be very challenging because BB10 lacks strong developer support."
Turning to smartphone sales, which Gartner reports by operating system, there was little change to the established status quo, with Android leading Apple's iOS by 56% market share to 23%. Nokia's Symbian dropped from 27.7% this time last year to 8.6%, and both RIM and Microsoft were also down. Samsung's house OS, Bada, booked slight growth.
Gupta warned that commoditisation of Android handsets was now rapidly becoming a reality.
MicroScope+
Content
Find more MicroScope+ content and other member only offers, here.