Whitman positive on channel PSG outlook
Hewlett-Packard CEO Meg Whitman has spoken positively of its channel partners relative to its business and consumer client business, PSG, despite the unit booking a major revenue decline during the last three months. Whitman, who has the uncertainty created by her predecessor around the PSG unit to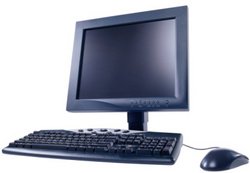 Hewlett-Packard CEO Meg Whitman has spoken positively of its channel partners relative to its business and consumer client business, PSG, despite the unit booking a major revenue decline during the last three months.
Whitman, who has the uncertainty created by her predecessor around the PSG unit to thank for her current job, admitted that last summer's strategic blunder had "disproportionately affected the channel."
"They were terribly worried. What did that mean for them? What did it mean for HP? What did it mean for hardware? I think we've gone a long way towards calming the waters and explaining that we're really proud to be an infrastructure and hardware company," she said.
"That doesn't mean we're not going to sell solutions, but I think we went a long way towards restoring their confidence, and I can tell you that [our] business is all about the confidence [resellers] have in us," Whitman added.
Whitman reaffirmed HP's commitment to the business, hinting at new products to come this year, and talked up the expected release of Windows 8.
"We have a product lined up in PSG on Windows 8. We've got great reviews to out first ultrabook product, and we believe were going to be well-positioned. We're rooting for a fantastic Windows 8 product that's delivered on time [so] that we can get to the market before the holiday season," she said.
"PSG is important to HP, [but] the fact is that for all that's right with it, we underinvested in innovation for the last several years, and we've been late to market too often. We have to lead again," she added.
Conference call transcript courtesy: SeekingAlpha.com. Image courtesy: Ryan McVay
MicroScope+
Content
Find more MicroScope+ content and other member only offers, here.