Changes to WEEE would save industry millions
The channel and vendors could save millions of pounds if the electrical recycling laws were changed to improve the collection and charging procedures. An HP report has revealed that the WEEE legislation, which was masterminded by the EU back in 2007, is charging excessive prices to those trying to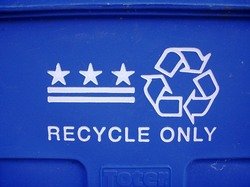 The channel and vendors could save millions of pounds if the electrical recycling laws were changed to improve the collection and charging procedures.

An HP report has revealed that the WEEE legislation, which was masterminded by the EU back in 2007, is charging excessive prices to those trying to comply with the regulations.

The result is that producers are paying £50m more than they need to to meet the regulations rather than just paying for the actual costs of recycling the material.

The cost of commodities has soared in the last year and the gap between the figures laid out in the original WEEE legislation means the industry is now paying well over the odds to keep on the right side of the law. "Under current UK regulations producers are not charged the actual costs of recycling. Instead prices are agreed between producers' compliance schemes and waste management companies acting on behalf of municipalities," said Dr Kirstie McIntyre, head of environmental compliance at HP in EMEA.

"This hidden and complex price setting means that whilst the actual costs of recycling have fallen, the costs charged to producers have remained the same. Changes to regulations could save businesses £50m," she added.

The HP report, which recommends moving to an allocation system that gives producers direct control over collection and treatment could save the industry in the region of £100m.

"The WEEE Directive was created as part of the concept of producer responsibility. However, producer responsibility was based on waste being a cost. In this new era when waste has a value, policy should instead focus on ensuring all waste is properly treated and reported, that producers pay for waste where there is a cost, and that effective measures are in place to prevent waste from escaping by illegal export."

MicroScope+
Content
Find more MicroScope+ content and other member only offers, here.