Context sees slight rise in Q4 UK PC shipments
The European figures look as grim as ever, but even though the PC market took its now customary tumble in the last quarter of 2011, new distribution figures from analyst firmContext have revealed that the UK actually saw a slight uptick, growing 1.5% year-on-year. Speaking to MicroScope, Context CEO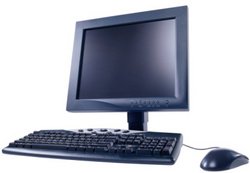 The European figures look as grim as ever, but even though the PC market took its now customary tumble in the last quarter of 2011, new distribution figures from analyst firm Context have revealed that the UK actually saw a slight uptick, growing 1.5% year-on-year.
Speaking to MicroScope, Context CEO Jeremy Davies put the growth down to tablet shipments, which Context includes in its overall PC stats, and which the firm has previously said grew nearly threefold in the run up to Christmas as British consumers demonstrated their thirst for gadgets.
However, he said, "what is interesting is that traditional form-factor notebooks didn't fall off as much as expected, certainly cannibalisation of sales by tablets is not really happening."
Desktops were likewise down, although again not as much as feared. "There is still demand from people into gaming on the consumer side, and Apple have been doing well on the iMac. From a commercial point of view, the majority of businesses do still use them," said Davies.
Davies added that during Q4, HP's flip-flopping over the future of its PSG business had also not done as much damage as previously thought.
"In September they were in disarray, but in October they came back with a vengeance, with marketing and special deals, so they got back on track and I think the danger is probably over," he said.
"The other interesting thing was that although we saw some reaction [to HP] from other hardware vendors, I don't think anybody was really able to capitalise on it," he added.
On the other side of the English Channel, Context saw a 9.6% decline in sales of desktops, mobiles and workstations in the western European economies with desktops down 2.9% and notebooks down 11.5% on the same period of 2010.
The excess inventory concerns experienced during the first half of 2011 segued neatly into a a story of economic restraints and uncertainty that decimated consumer and business buying behaviour, with southern Europe coming off particularly badly. Oddly, Norway, which did not trouble the economic headlines in 2011, saw the biggest decline, down 23.8%.
Image courtesy: Ryan McVay
MicroScope+
Content
Find more MicroScope+ content and other member only offers, here.