Lanci in Lenovo love-in
A worldwide reorganisation at Chinese PC vendor Lenovo will see Gianfranco Lanci, former CEO at Acer, crossing the straits of Taiwan to become head ofLenovo's newly-created EMEA operation. Lenovocurrently divvies up the global market into three parts, Mature, Emerging and China, but is now taking a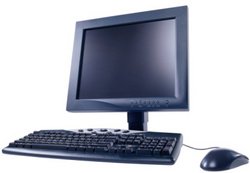 A worldwide reorganisation at Chinese PC vendor Lenovo will see Gianfranco Lanci, former CEO at Acer, crossing the straits of Taiwan to become head of Lenovo's newly-created EMEA operation.
Lenovo currently divvies up the global market into three parts, Mature, Emerging and China, but is now taking a more geographical approach to things.
Under the new regime China remains inviolate but three new units, EMEA, North America and, somewhat confusingly, Asia-Pacific and Latin America, have sprung into existence.
Lenovo CEO Yuanqing Yang claimed the reshuffle would boost the firm's operational speed and capabilities. Having achieved great success as a more business-centric vendor through its stewardship of the former IBM PC unit, it is now keen to attack the consumer market in a big way.
Lanci, who has in fact been holding down a consultancy role at Lenovo since September 2011, departed from Acer under a cloud in March 2011 after differences over his strategy led to a boardroom spat.
As a result of Lanci's conviction that consumer demand would recover in 2011, Acer's channel became stuffed and it was forced to write off $150m worth of inventory and throw 300 EMEA staff overboard.
Gartner went on to brand its high volume, low price sales model "ineffective" in a damning assessment of his legacy.
It is understood that the reorganisation will take effect on 2 April.
Image courtesy: Ryan McVay
MicroScope+
Content
Find more MicroScope+ content and other member only offers, here.