Mimecast turns fire on mobile world
Cloud email archiving, continuity and security vendor Mimecasthas turned its attention to the thorny problem of remote and mobile email access, and has extended its mobile services proposition to the iPhone for the first time. Its new app will give users a bottomless mobile inbox and the ability to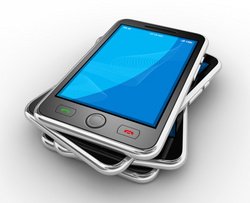 Cloud email archiving, continuity and security vendor Mimecast has turned its attention to the thorny problem of remote and mobile email access, and has extended its mobile services proposition to the iPhone for the first time.
Its new app will give users a bottomless mobile inbox and the ability to search and access archived emails from their mobile device.
It has also launched a new mobile licensing plan designed to give users the ability to access their email archive service from multiple devices without the cost of managing multiple licence types, which is to be extended to Windows Mobile and Android in the coming months.
Although the firm still specialises in, and retains its primary focus on Microsoft Exchange and Office 365 installations, it already provides mobile services for corporate Blackberry devices, and European general manager Alan Kenny said the firm could no longer ignore the increasing prevalence of consumer devices in the workplace.
Blackberry's recent service outage has also played a role in forcing more customers to consider mobile email access, said Kenny.
"When we first delivered a continuity offering around Blackberry it was greeted with raised eyebrows. But when that incident occurred we were on hand to support existing customers and saw a lot more interest from prospects," he explained.
"With 30 to 40% of all email access through mobile, and the app store mentality becoming pervasive, you will see that focus coming more and more from Mimecast," he added.
Nessa Lynchehaun, UK channel director, said the channel could also turn this trend to their advantage saying that offering guaranteed continuity and ambitious SLAs around inbox access allowed partners to "use us as a catalyst to get things moving."
"We really do become an overall component of the sale," she said.
MicroScope+
Content
Find more MicroScope+ content and other member only offers, here.