Cloud and consumerisation to dominate the tech landscape
The next few years are going to be dominated by increased consumerisation and a greater move towards the cloud posing problems for IT administrators and outsourcing specialists alike as greater technology flexibility continues to be the main demand from users and businesses alike. Analyst house Gart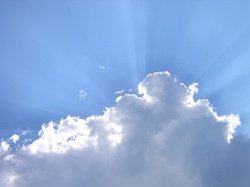 The next few years are going to be dominated by increased consumerisation and a greater move towards the cloud posing problems for IT administrators and outsourcing specialists alike as greater technology flexibility continues to be the main demand from users and businesses alike.
Analyst house Gartner has unveiled its predictions for the next few years and they make interesting reading for the channel as the trends they have seen in the last 18 months accelerate even more and the axis in the hardware market moves from PCs and laptops to smartphones and tablets.
There are also warnings that the growth in the cloud, with the emergence of low-cost services, will start to cannibalise the revenue of some of the top outsourcing players, with up to 15% of their revenue being hived off by the competition.
"The continued trends toward consumerisation and cloud computing highlight the movement of certain former IT responsibilities into the hands of others," said Daryl Plummer, managing vice president and Gartner fellow.
"As users take more control of the devices they will use, business managers are taking more control of the budgets IT organisations have watched shift over the last few years. As the world of IT moves forward, CIOs are finding that they must coordinate their activities in a much wider scope than they once controlled. While this might be a difficult prospect for IT departments, they must now adapt or be swept aside," he added.
The changing purchasing patterns will have to be noted by resellers keen to make sure they continue to build relationships with the right person inside a business and although there will be more information available to customers there is going to be an ongoing challenge to help them make sense of it.
"Any organisation that wishes to accelerate in 2012 must establish in itself a significant discipline of coordinating distributed activities," Plummer added. "They must establish relationship management as a key skill and train their people accordingly. The reason for this is that the lack of control can only be combated through coordinative activities. The IT organisation of the future must coordinate those who have the money, those who deliver the services, those who secure the data, and those consumers who demand to set their own pace for use of IT."
Gartner's top predictions for 2012 include:
By 2015, low-cost cloud services will cannibalise up to 15 per cent of top outsourcing players' revenue.
In 2013, the investment bubble will burst for consumer social networks, and for enterprise social software companies in 2014.
By 2016, at least 50 per cent of enterprise email users will rely primarily on a browser, tablet or mobile client instead of a desktop client.
By 2015, mobile application development projects targeting smartphones and tablets will outnumber native PC projects by a ratio of 4-to-1.
By 2016, 40 per cent of businesses will make proof of independent security testing a precondition for using any type of cloud service.
At year-end 2016, more than 50 per cent of Global 1000 companies will have stored customer-sensitive data in the public cloud.
By 2015, 35 per cent of corporate IT expenditures for most organisations will be managed outside the IT department's budget.
By 2014, 20 per cent of Asia-sourced finished goods and assemblies consumed in the US will shift to the Americas.
Through 2016, the financial impact of cybercrime will grow 10 per cent per year, due to the continuing discovery of new vulnerabilities.
By 2015, the prices for 80 per cent of cloud services will include a global energy surcharge.
Through 2015, more than 85 per cent of Fortune 500 organisations will fail to effectively exploit big data for competitive advantage.
MicroScope+
Content
Find more MicroScope+ content and other member only offers, here.