HP server business cleans up after Thai floods, says Whitman
Increasingly constrained supplies of hard disk drives as a result of the Thai flooding disaster heading into 2012 will play into HP's hands, according to CEO Meg Whitman. Presiding over her first quarterly earnings release since taking over the stewardship of HP, Whitman said that its industry stand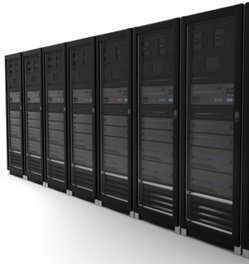 Increasingly constrained supplies of hard disk drives as a result of the Thai flooding disaster heading into 2012 will play into HP's hands, according to CEO Meg Whitman.
Presiding over her first quarterly earnings release since taking over the stewardship of HP, Whitman said that its industry standard server (ISS) business was set to benefit from the impact of the floods on smaller competitors and firms such as Google and Facebook building their own server estates in-house
"We hear all the time that people are building their own servers," said Whitman. "[But] I will tell you right about now, they're not building their own servers because they can't get the disk drives, so they're calling us."
Whitman said HP had reacted fast to pull in inventory following this autumn's shutdown of several HDD component facilities in the Bangkok and had secured several "strategic buys" of stock in early October.
"We will get more than our fair share of drives because of the long-term relationships that we have with our suppliers. We're as well positioned as we can be, but I think this is going to be pretty tough for the industry," she said.
The CEO vowed HP would otherwise do its best to mitigate the impact of the Thai flooding on its supply chain, but warned that "prudent expectations" of its performance in the coming quarters would be appropriate, as the industry waits to consider the full impact of the disaster.
Whitman added that the firm was nevertheless expecting to feel some pain in the first and second quarters of its fiscal 2012.
MicroScope+
Content
Find more MicroScope+ content and other member only offers, here.