There's still life below the cloud, says Redstone
Network services provider Redstone has said it wants to build a business in the cloud, but not dominated by it, as it begins to rebuild its market position afterrecovering from a near write-off in 2010. The firm, which scored a major coup with vendor partner VMware in August when it became the first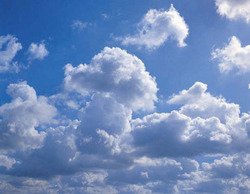 Network services provider Redstone has said it wants to build a business in the cloud, but not dominated by it, as it begins to rebuild its market position after recovering from a near write-off in 2010.
The firm, which scored a major coup with vendor partner VMware in August when it became the first UK reseller to receive its vCloud Powered badge, but says it is mindful that there is still a lot going on beneath the cloud market.
Speaking to MicroScope, sales director Richard Archer said that uncertainty over Redstone's future had muddied the waters over exactly what it stood for.
A major challenge throughout its restructuring, he said, was to "bring everything together in an understandable form and take that back to the market with clear messaging as an end-to-end network management services provider."
"The reason we left that bit in is because every company is putting a cloud sticker over the top, but a lot of customers still want to be told how to do standard, core networking," explained Archer.
"We absolutely are a cloud provider; we have a great relationship with VMware and if the market goes that way we're in a position to react very quickly, but we're keen not to throw a blanket over everything labelled cloud."
Archer told MicroScope he believed that having relationships with key networkers, such as Brocade and Extreme, played well set alongside the more recent deals it has signed with storage giant EMC and VMware.
"It means we can come at network convergence from both sides, and I don't think the old Redstone ever worked out they had the ability to do that," he added.
Redstone's half-year numbers, which are expected to reveal the full scale, and sustainability, of its recovery, will drop on 28 November.
Photo courtesy: Digital Vision
MicroScope+
Content
Find more MicroScope+ content and other member only offers, here.