UK PC market fluctuations "bottom out" in Q3, says Gartner
Although the UKPC markettook another predictable batteringduring Q3, there may bea little cause foroptimism, according to Gartner, with research director Ranjit Atwal taking a cautiouslypositive view as the analyst firm released its third quarter figures. "Importantly, quarter-on-quarter, all v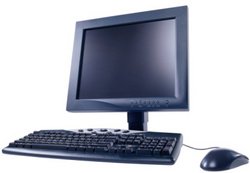 Although the UK PC market took another predictable battering during Q3, there may be a little cause for optimism, according to Gartner, with research director Ranjit Atwal taking a cautiously positive view as the analyst firm released its third quarter figures.
"Importantly, quarter-on-quarter, all vendors saw growth apart from Acer, suggesting the fluctuations in the market may be bottoming out," said Atwal.
The headline UK figures showed a 10.8% decline, below the European average, with 2.95 million units on the move between July and September.
There was good news for HP, which maintained its position at the top of both the UK and Western European league tables and even increased its marketshare a little, an early and welcome indication that deposed HP chief Leo Apotheker's bizarre strategic blunders have not damaged the PSG business as much as was feared.
HP accounted for 567,000 units, down 9.4%, to second-placed Dell's 454,000, down 6.4%. Former top-dog Acer fell to third place, down 53% as it continued to work through its earlier inventory issues, while Apple and Samsung grew 21.8% and 39%, shipping 230,000 and 217,000 machines respectively to claim fourth and fifth place.
Although the consumer market was down 18%, Gartner pointed to a more competitive market, with increased choice, as Apple and Samsung stepped up to challenge the sector leaders. The professional PC market was "muted" but there was still some "underlying momentum" from the Windows 7 migration.
Across Western Europe things remained grim, with 14.8 million units shipped, down 11.4% year-on-year.
While the inventory glut that hampered growth earlier in 2011 has now cleared, the industry overall shows no signs of growth, a particular concern to Gartner analysts as the third quarter is "traditionally a strong consumer quarter, driven by back-to-school sales," said principal analyst Meike Escherich.
Escherich pointed to weak consumer demand, with confidence perhaps "permanently shaken" by the economic storm engulfing the Eurozone. Consumer sales in the region were down 18.8% and business sales, 2.1%.
MicroScope+
Content
Find more MicroScope+ content and other member only offers, here.