Channel all dressed up for Halloween
The channel has come out in force for Halloween, withthe offices ofManchester-based networking and comms distie Nimans (pictured above) among thoseresembling scenes from a very busy horror movie as staff dressed up to raise money for the National Deaf Children's Society. Spotted among the throng wer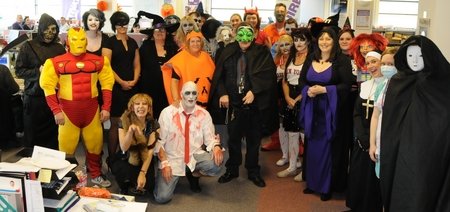 The channel has come out in force for Halloween, with the offices of Manchester-based networking and comms distie Nimans (pictured above) among those resembling scenes from a very busy horror movie as staff dressed up to raise money for the National Deaf Children's Society.
Spotted among the throng were the usual witches, ghouls and ghosts, but also zombie cheerleaders, and even comic book superhero Iron Man.
Chairman and managing director Julian Niman, who handed out prizes for the best costumes, remarked that his staff didn't normally look this scary.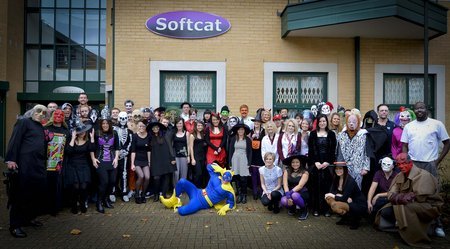 Superheroes were also the order of the day at Softcat, where Bananaman put in an appearance as staff celebrated the end of what turned out to be a promising quarter.
"What better way to finish our fantastic quarter on a high note than to throw a little party?" said Martin Hellawell, managing director of Softcat, freshly returned from a recent trip to a well known furniture store.
"In the last financial year our turnover exceeded £200m for the first time [and] this new financial year looks to be every bit as promising," he added.
Although the firm's fancy dress party is being thrown as a celebratory knees-up, staff are also passing round the cap on behalf of the Wooden Spoon cancer unit at Stoke Mandeville Hospital.
MicroScope+
Content
Find more MicroScope+ content and other member only offers, here.