European PC sales tumble in Q3
Price cuts in a bid by vendors to cut stock levels led to a rise in PC sales volumes but a continued decline in average selling prices continued to be a feature of the market in the third quarter. The latest market analysis from Context, which gets its information directly from European distributors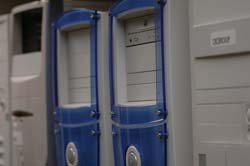 Price cuts in a bid by vendors to cut stock levels led to a rise in PC sales volumes but a continued decline in average selling prices continued to be a feature of the market in the third quarter.
The latest market analysis from Context, which gets its information directly from European distributors, showed that although price slashing had a positive impact on unit sales the value of the units continues to drop with sales revenues collapsing in the quarter.
Context figures showed that average selling prices fell by 10% year-on-year despite unit shipments going up by 9%, double the level in Q3 2010. Consumer demand for desktops and laptops continues to decline 18% down on the same period last year.
The price slashing was a direct result of moves aimed at reducing the build-up of stocks that had started at the end of last year and carried on during the first half of 2011.
Some of those countries that are currently experiencing economic problems also delivered some of the lowest activity with Italy and Spain guilty of seeing PC sales tumble. But the UK managed to recover slightly from a horrendous Q2 trimming the negative revenues to under 10% to 7.2%.
If some in the channel had expected the mixed messages about the commitment to PCs coming out of Hewlett-Packard to have made an impact in sales they might be surprised by the lack of apparent consequences at the tills for the hardware giant.
"HP's announcement on exiting the PC business in August is yet to have any negative effects on the company's share in the quarter," said Jeremy Davies, co-founder and CEO of Context.
"The company's share of total unit sales through distribution rose from 31.6% in Q3 2010 to 33.6% in Q3 2011," he added.
MicroScope+
Content
Find more MicroScope+ content and other member only offers, here.