RMS bosses call it quits after 10 months
Less than a year after spinning out their business in an MBO and barely seven months after a major relaunchthe owners of security reseller RMS IT Security have elected to cut their losses and sell up toconnectivity specialist Pinnacle Telecom for a total consideration of just under £470,000. R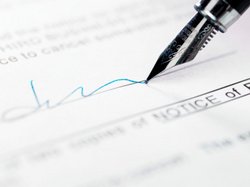 Less than a year after spinning out their business in an MBO and barely seven months after a major relaunch the owners of security reseller RMS IT Security have elected to cut their losses and sell up to connectivity specialist Pinnacle Telecom for a total consideration of just under £470,000.
RMS, which earlier this year said its management had "great ideas and renewed impetus" after cutting ties to former owner Redstone, has struggled in the current climate, booking a pre-tax loss of £578,000 in the nine months to 31 August on turnover of £2.8m, and slashing its headcount by about half.
Pinnacle chief exec Alan Bonner said the firm believed security was a key factor "as take-up of the cloud continues to move from early adopters to mainstream" and said the firm was keen to exploit RMS' extensive vendor portfolio - which includes Kaspersky, McAfee and Sophos - as well as cross-sell into its 1,700-strong customer base.
A 90-day integration period will likely see some restructuring costs, said Pinnacle, but Bonner added that the acquisition was expected to be earnings enhancing, and said the firm would continue to "search out well priced acquisitions of this nature."
Just last week, acquisitive Pinnacle forked out £110,000 to buy reseller Online Computer Developments (OCD). Glasgow-based OCD specialises in SME desktop and server support for the Scottish market.
MicroScope+
Content
Find more MicroScope+ content and other member only offers, here.