Resellers braced for action as TouchPad prices slashed
Those resellers with access to TouchPad stock are braced for a busy period after the extent of the price cuts in HP's tablet prices started to filter through. The vendor is looking to shift stock of the mothballed tablet PC line mirroring moves already made overseas. According to reports from the ch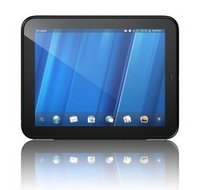 Those resellers with access to TouchPad stock are braced for a busy period after the extent of the price cuts in HP's tablet prices started to filter through.
The vendor is looking to shift stock of the mothballed tablet PC line mirroring moves already made overseas.
According to reports from the channel the UK pricing, which will come into effect tomorrow, will be £89 for a 16GB model and £115 for a 32GB model. Customers that have watched with interest queues and web sell-outs in the US will be ready to click when the changes come into effect.
The fire sale was the result of the decision by the vendor's management to exit the tablet business late last week in the face of stiff competition from rivals but that move will leave those that found a price tag of £349 for the 16GB version and £429 for the 32GB off-putting with a more attractive outlay to consider.
Despite warnings sounded on social networking platforms that a dead product is unlikely to receive much support, there appear to be plenty of people prepared to take advantage of a bargain basement price to get involved with the tablet market.
Dixons head of media relations Mark Webb tweeted that it wpould be selling at the lower price points today: "HP Touchpad SALE, Limited Stock online from later today. £89 for the 16gb and £115 for the 32gb".
HP said it could not confirm that price cuts would be but advised that any changes would be announced via its website.
MicroScope+
Content
Find more MicroScope+ content and other member only offers, here.