Channel in a bind over unsold HP TouchPad stocks
HP watchers haveraised serious questions overunsold TouchPad stocks followingits decision to can thetablet device and halt development around the WebOS ecosystem, acquired last year in HP's $1.2bn of mobility vendor Palm. The TouchPad was available for just 49 days, making it one of the shortest-liv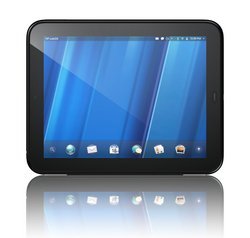 HP watchers have raised serious questions over unsold TouchPad stocks following its decision to can the tablet device and halt development around the WebOS ecosystem, acquired last year in HP's $1.2bn of mobility vendor Palm.
The TouchPad was available for just 49 days, making it one of the shortest-lived products in industry history, and earlier this week major concerns began to arise over unsold units on both sides of the Atlantic, with HP forced to cut the price in a last-ditch attempt to make it appeal to iPad-happy consumers, while Best Buy called on the vendor to take back its stock.
Westcoast sales and marketing director Alex Tatham said: "The most interesting impact in the short term is what will happen to all the TouchPads the channel now holds in stock? The TouchPad will be [a] pressing issue for the channel, I should think."
Salman Chaudhry of analyst firm Context said that anecdotally, distribution sources had told him the channel may be prepared to slash prices in order to shift stocks of TouchPads, rather than force HP to accept returns.
"Right now it seems that the channel is looking to take lower margins. So far the channel has not reacted in the same way [as Best Buy]," he said.
Chaudhry said that in the first week of August, just 122 TouchPads were sold in the UK market, although this rose to 2,100 in the second week following an ASP reduction from £400 to £338.
Richard Holway of TechMarketView suggested that HP could have a moral obligation to accept returned TouchPads, saying: "I don't see why the channel should suffer for a strategic decision made at HP."
"If I was them I'd be demanding that stock was taken back on the basis that who on earth is going to buy a discontinued product? I don't know what the legal position is but it seems to me they've cut that product off at the knees," said Holway.
Speaking on a conference call with analysts, HP CEO Léo Apotheker kept his cards close to his chest, saying only: "I will not talk about the device business."
MicroScope+
Content
Find more MicroScope+ content and other member only offers, here.