HP channel urges business as usual following PSG bombshell
HP channel watchers have stressed it is currently "business as usual" for the PSG business in the wake of the vendor's decision to explore a potential spin-off or sale of the unit, which it acquired as Compaq nine years ago. Westcoast sales and marketing director Alex Tatham told MicroScope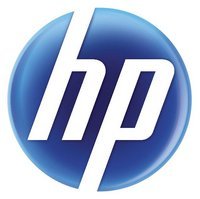 HP channel watchers have stressed it is currently "business as usual" for the PSG business in the wake of the vendor's decision to explore a potential spin-off or sale of the unit, which it acquired as Compaq nine years ago.
Westcoast sales and marketing director Alex Tatham told MicroScope the PC business would likely carry on as normal until a resolution was reached.
"I think this will be more of a venture capital play," said Tatham. "I can't see an existing PC player buying it right now, so I think that is more likely."
Richard Holway, chairman at analyst house TechMarketView, said that pre-announcing the move would cause uncertainty and upset existing channel dynamics, saying: "It's a huge negative for everyone in the marketplace."
"I could see it [PSG] going to a far-eastern vendor, but the private equity route is equally viable," he added.
Jeremy Davies, CEO at Context, said that the decision could be seen as a "massive blow" to "distributors, channel and retail partners".
"However," he said. "It's a huge opportunity for the other vendors to fill the gap. My bet? Acer on retail, Lenovo in business."
Fujitsu TS channel boss Simon Worsfold said he believed the news would concern resellers as "it throws doubt on the future of HP's roadmap and support for current customer rollouts".
"In the meantime, they will also need to identify alternative single-brand sourcing partners; trusted vendors that can provide hardware, software, services and - most importantly - the expertise required to successfully sell and implement increasingly complex projects in the SME and mid-market sectors," said Worsfold.
"The announcement firmly establishes that the company's loyalty lies with its shareholders rather than its channel partners," he added.
But HP CEO Léo Apotheker categorically rejected implications that the announcement could disrupt future PSG revenues.
"For the forseeable future PSG is part of HP and will be managed in a very normal manner. We have great employees, good management [and] very focused people," he said.
"The team, the employees, the executives, everybody at HP will continue to interact and work with PSG as if we are a normal business. That's the expectation we have," he added.
HP has rushed to paint its decision to explore an exit strategy from PSG as an "important component of our strategy to sharpen HP's focus on cloud, solutions and software," according Apotheker.
Holway at TechMarketView added: "You have to remember this really all goes back to when HP bought Compaq, which was a highly contentious move.
"I think what Léo is trying to do is say 'we'll get out of all the low margin, high volume consumer based activity, and if we know that's what we're going to do, why not do it now?'" he said, stressing that Apotheker, who was only appointed last year, could not really be blamed for bad decisions taken in HP's past.
Meanwhile, in a widely circulated tweet, Dell boss Michael Dell suggested that the spun-off unit be renamed Compaq.
MicroScope+
Content
Find more MicroScope+ content and other member only offers, here.