Chambers vows to keep pressure on to change Cisco
Cisco boss John Chambers has promised that it will not take the foot off the pedal as it reviews its business in the hunt for cuts and areas where it can simplify the operating structure. The chairman and CEO of the networking giant listed the areas where it would change its operations and swing th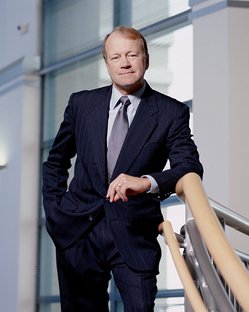 Cisco boss John Chambers has promised that it will not take the foot off the pedal as it reviews its business in the hunt for cuts and areas where it can simplify the operating structure.

The chairman and CEO of the networking giant listed the areas where it would change its operations and swing the axe pointing out that it had already started a review of its portfolio to cut back on under performing areas and had simplified its organisation.

The vendor has already announced thousands of job cuts and a commitment to deliver operational savings of $1bn a year but ruled out sacrificing innovation to help drive costs down, planning to use some of the money it can save through organisational changes to reinvest in products.


"As we planned we have moved swiftly to evaluate and take decisive action to realign our portfolio. We made changes across engineering to create simplified organisational structures that allow for faster innovation, greater product road maps, reduced costs and simplicity in the decision process," said Chambers.

"We have also made the decision to exit or materially lower our investments in several areas in our product and solutions portfolio," he added "With these decisions behind us we are confident we can deliver opex savings of $1bn on an annualised basis."

Chambers added that the macro economic conditions were not impacting other rivals and the strain on capital expenditure was something being felt across the market along with the ongoing pressure caused by the decline in public spending which he said was down by 4% on a global basis year on year, and would be down for the next few quarters.

"It would be very easy to rest upon the changes we have already made and continue to gradually evolve the company for the future. That is clerarly what we will not do. We will continue to accelerate and drive through the simplification process at an even faster pace," he said.
MicroScope+
Content
Find more MicroScope+ content and other member only offers, here.