VMware tweaks vSphere 5 licence Ts&Cs after VAR outcry
VMware has made a series oftweaks to its licensing model after changes to its policymade alongsidethelaunch of itsnew vSphere 5 hypervisor product and associated cloud infrastructure toolssaw it widely pilloried. VMwareattachedthe cost of a license for the new product suite to memory capacity,leavin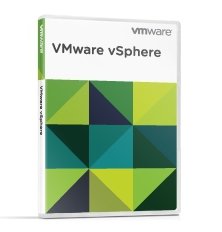 VMware has made a series of tweaks to its licensing model after changes to its policy made alongside the launch of its new vSphere 5 hypervisor product and associated cloud infrastructure tools saw it widely pilloried.
VMware attached the cost of a license for the new product suite to memory capacity, leaving partners concerned that heavy users would be priced out of the virtualisation market.
In a blog post on the VMware website, the firm's vice president of product management, Bogomil Balkansky conceded there had been "confusion around the changes" and VMware had been monitoring discussions on blogs and social media following the launch.
In a statement sent to MicroScope, VMware said it was "making a few refinements to ease the transition to the new model."
The vendor said: "We are confident the vSphere 5 licensing model based on pooled vRAM is the right one for the cloud computing era. We are fully committed to meeting our customers' and partners' unique needs."
The company has now increased vRAM entitlements for all vSphere editions, doubling the allowance on the Enterprise and Enterprise+ editions.
At the same time it capped the amount of vRAM it counts in any given virtual machine (VM) to 96GB, so that no VM will cost more than a single Enterprise+ license, including its largest 1TB vRAM VM, and committed to being "more flexible" around transient workloads and spikes associated with test or dev environments.
Softcat solutions director Sam Routledge said that he could understand why VMware had tied licensing costs to memory, but said the original limits would have made things harder for midmarket players.
The original vSphere 5 Ts&Cs meant that "you had to think about your customer's growth patterns and make sure you planned for it," he said.
"You still have to do that, but in the midmarket it shouldn't be so much of a concern. It should reaccelerate the sales cycle.
"It's nice that they've listened to our concerns," he added.
MicroScope+
Content
Find more MicroScope+ content and other member only offers, here.