Former UK CIO John Suffolk lands top security job at Huawei
Former government CIO John Suffolk is to join Chinese networking and comms vendor in October in the role of global cyber security officer. In a post on his blog Suffolk, who stepped down from the high-profile public sector role last November, said he had first sought permission to apply for the role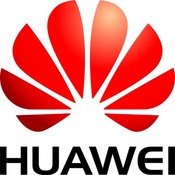 Former government CIO John Suffolk is to join Chinese networking and comms vendor in October in the role of global cyber security officer.
In a post on his blog Suffolk, who stepped down from the high-profile public sector role last November, said he had first sought permission to apply for the role in February, and received approval from prime minister David Cameron last month.
In an attempt to alleviate security fears, MicroScope's sister site ComputerWeekly.com reports that the Cabinet Office attached an "unprecedented number" of conditions to Suffolk's appointment.
Among other things, Suffolk will be barred from work relating to the government for two years, including lobbying, and will not be allowed to give any government endorsements of Huawei's products or services.
Suffolk will report to controversial Huawei CEO Ren Zhengfei, and will take responsibility for developing Huawei's security assurance strategy, systems and management and supervising its implementation across the business.
Suffolk's role will be to ensure that the firm's cyber security assurance system integrates end-to-end security into solutions and devices from across Huawei's portfolio, as well as customer-oriented business processes and the ICT supply chain.
"Having spent seven years in Government with the last five as the UK Government CIO and CISO, security was a core part of my thinking, planning and execution," wrote Suffolk.
"As technology becomes more pervasive and we become more reliant on technology we need to come together globally to address the challenges and threats posed by those who would wish to exploit any vulnerability in the technology," he added.
Huawei's Ken Hu, depute chairman of the board and chair of its Global Cyber Security Committee, said: "Mr Suffolk has a wealth of experience and expertise in dealing with cyber security issues with deep insights into emerging global cyber security trends."
"This will enhance Huawei's capabilities in addressing security challenges and further support our proven track record and reputation among customers in an increasingly complex environment," he added.
MicroScope+
Content
Find more MicroScope+ content and other member only offers, here.