UK government should open up IT contracts to SMEs, say MPs
The UK governmentneeds to beef up its inhouse IT skills,widen its supplier baseand reduce its reliance on outsourcingafter wasting "an obscene amount of public money" on IT projects. But criticism within the report by the public administration select committee of MPs of the government's re
This Article Covers
RELATED TOPICS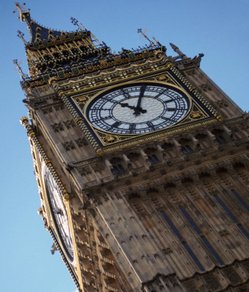 The UK government needs to beef up its inhouse IT skills, widen its supplier base and reduce its reliance on outsourcing after wasting "an obscene amount of public money" on IT projects.
But criticism within the report by the public administration select committee of MPs of the government's reliance on a "small oligopoly" of large suppliers holds out hope for smaller IT companies keen to break the stranglehold of their bigger rivals.
One of the committee's main recommendations in the report, Government and IT - A Recipe for Rip-Offs: Time For A New Approach, is that the UK government should widen its supplier base and work with more SMEs by reducing the size of contracts and simplifying the procurement process.
The MPs called on the government to create more contract opportunities below the £100m threshold and to change procurement policies which currently favour large companies that can afford to commit staff and resources "to navigate the convoluted processes".
Standard contracts should "be designed for SMEs by default" and it would be "preferable if the default procurement and contractual approach were designed for SMEs".
In addition, the reliance of government on older, legacy systems favoured larger system integrators which, some SMEs claimed, used them to maintain their dominance. The committee recommended the development of a strategy to replace legacy systems with newer, less costly systems or open up the intellectual property rights to competitors.
The committee also found outsourcing had led to the wholesale dispersal of in-house knowledge and skills to the private sector and the government needed to regain the capacity to act as "an intelligent customer" by establishing a small group "with the skills to both procure and manage a contract in partnership with its suppliers".
Photo courtesy: John Foxx/ThinkStock
MicroScope+
Content
Find more MicroScope+ content and other member only offers, here.