Softcat breaks through £200m revenue mark
Softcat is planning to hand outcake and beer to staff after breaking through the £200m revenue mark in its financial year, beating its own forecasts. Although the reseller hasn't broken down any other figures it has revealed that revenue has already surpassed last year's £146m, hitting &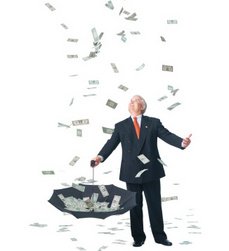 Softcat is planning to hand out cake and beer to staff after breaking through the £200m revenue mark in its financial year, beating its own forecasts.
Although the reseller hasn't broken down any other figures it has revealed that revenue has already surpassed last year's £146m, hitting £200m, with good service and decent employee retention as the factors that fueled success.
Martin Hellawell, Softcat's managing director, said that it had set some ambitious targets for the year, which ends on 31 July.
"I never dreamt of getting to the £200m mark this financial year, which shows how rubbish we are at forecasting," he said. "This is a fantastic achievement, and it's quite right that we celebrate it properly."
Celebrating properly in this case means food and cake with some drinks tonight at Softcat's London, Manchester and Marlow locations.
Photo courtesy: ThinkStock, Photodisc
MicroScope+
Content
Find more MicroScope+ content and other member only offers, here.