Ineffective Acer loses out in EMEA PC battle
Acer has dropped down the PC shipment league table in the second quarter with its low price, high volume business model branded "no longer effective" by industry watchers Gartner. So far this year, the troubled vendor has canned its CEO and written off over $100m worth of inventory. It shi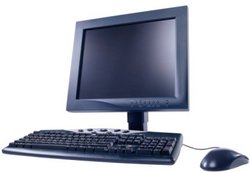 Acer has dropped down the PC shipment league table in the second quarter with its low price, high volume business model branded "no longer effective" by industry watchers Gartner.
So far this year, the troubled vendor has canned its CEO and written off over $100m worth of inventory. It shipped 9.2 million units worldwide during the three months to 30 June, down from 11.6 million last year, representing 10.9 per cent of the market and allowing Dell and Lenovo to surge ahead.
The picture for Acer in EMEA was grimmer still, said Gartner, with preliminary Q2 figures suggesting its marketshare fell 35 per cent year-on-year to 14.1 per cent, as it cleared 3 million units out of distribution and dragged down the rest of the market, which shrank by 4.8 per cent overall.
This left HP able to retake the leading position with 21.4 per cent of the market.
"Acer's weak performance contributed nearly 55 per cent to the decline of the EMEA PC market in the second quarter of 2011," said Gartner research director Ranjit Atwal. "If we remove Acer, the EMEA PC market would have showed a three per cent growth year-on-year."
Weak consumer demand in EMEA continued during the quarter, said Atwal, but demand in the business sector picked up as organisations released budgets to migrate to Windows 7, with Dell the main beneficiary of this trend.
Third place in the region was held by Dell, which commands 10.5 per cent of the market, up 9 per cent. Fourth placed Asus saw its share down 2.4 per cent to 8.7 per cent, and Lenovo came in fifth, up 2.6 per cent to 5.8 per cent.
Worldwide PC shipments were up 2.3 per cent in the second quarter to 85.2 million units, below Gartner's earlier projections.
Principal analyst Mikako Kitagawa said the market was shifting to modest but steady growth, adding that vendors were having to deal with significant inventory build-up, changes to their product mix and continuing sluggishness in mature consumer markets.
Photo courtesy: Thinkstock/Ryan McVay
MicroScope+
Content
Find more MicroScope+ content and other member only offers, here.