Warburton takes wraps off CloudPresence
Keith Warburton has returned to the channel, just weeks after parting company with the Technology Channels Association, at the helm of an industry group designed to give those selling video conferencing a greater voice. CloudPresence has been set up by the former TCA president and distribution vete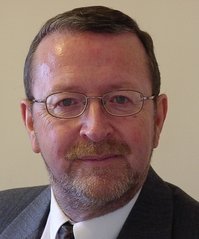 Keith Warburton has returned to the channel, just weeks after parting company with the Technology Channels Association, at the helm of an industry group designed to give those selling video conferencing a greater voice.

CloudPresence has been set up by the former TCA president and distribution veteran and Imago Group founder Ian Vickerage and Maggie Zaboura, head of marketing and PR agency Zaboura.

The aim of CloudPresence will to encourage those resellers that have not dipped their toe in the video conferencing waters to try so as well as representing those already active in the sector putting their case and concerns over to the government.

There are also plans to develop a national and international partnering service for resellers to get to work together.
Warburton said that the moment was right to promote a technology "whose time has come" and establish an industry group to promote and back the channel.

"Most of the developed countries face great challenges with regard to business travel and the whole world is suffering the impact of climate change. VC offers a solution to some of those issues, but the technology and the rapid market growth bring their own challenges," he said.

"We aim to promote the technology, to facilitate reseller partnering nationally and internationally, and to help address some of the issues," he added.

Vickerage said that the video conferencing market had taken off and there were some challenges for the channel to react to recent development.

"The issue now is how it is going to keep up with the demand caused by various technological developments, not least being desktop-connected HD video. There is 2,000% growth forecast in that area alone," he said.

"A great opportunity exists for IT resellers, and their clients to benefit from the new market," he added.






MicroScope+
Content
Find more MicroScope+ content and other member only offers, here.