ShoreTel outlines plan for profitability, acquisitions
ShoreTel worldwide sales senior vice presidentand former interim CEODon Girskis has outlined the UC vendor's evolving strategy and thrown his weight behind newly-appointed CEO Peter Blackmore's pledge to turn the firm profitable by the middle of the calendar year. Speaking to MicroScope, Girskis exp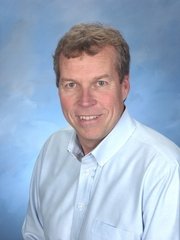 ShoreTel worldwide sales senior vice president and former interim CEO Don Girskis has outlined the UC vendor's evolving strategy and thrown his weight behind newly-appointed CEO Peter Blackmore's pledge to turn the firm profitable by the middle of the calendar year.
Speaking to MicroScope, Girskis explained that although there had been a spike in expenses caused by last autumn's acquisition of enterprise mobility player Agito Networks, the firm had always planned for a few quarters of intentional losses.
"Fifteen months ago we went to the Street and said we were about to invest in sales, marketing and accelerated product development," said Girskis.
"We said we would go into the red for a period of time to pay for that, and I think that strategy has paid off; there's no way we would have grown by 30 per cent without the investment," he added.
ShoreTel's European business has grown faster at 70 per cent year-on-year, according to Girskis, although starting from a lower base; the firm's international business accounts for 12 per cent of sales, up from four to five per cent a few years ago.
ShoreTel currently has over $105m in cash and claims to be debt free. To this end Blackmore is "willing to bet on future M&A," said Girskis.
"We are asking what could we acquire that's relevant to what we're doing and will help with our UC story," said Girskis.
MicroScope+
Content
Find more MicroScope+ content and other member only offers, here.