Government suffers major setback in BSF cuts programme
The government has lost its court case defending its decision to axe building schools for the future (BSF) projects in six local authorities. The BSF programme was cut in July 2010 by Michael Gove, the education secretary, scrapping 700 of the proposed projects as part of a cost cutting drive. The d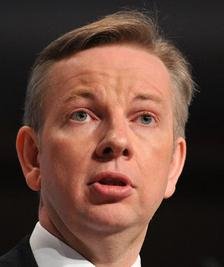 The government has lost its court case defending its decision to axe building schools for the future (BSF) projects in six local authorities.
The BSF programme was cut in July 2010 by Michael Gove, the education secretary, scrapping 700 of the proposed projects as part of a cost cutting drive. The decision to axe so much of the programme was felt keenly by, and is still having an impact on, educational specialists in the channel.
Nottingham, Sandwell, Kent County Council, Newham, Luton and Waltham Forest all moved last October to seek a judicial review of the decision partly because they had already spent millions on planning and building schools that are now scrapped and to appeal against a decision they felt was introduced without consultation.
A judge agreed with their complaints ruling that the decision to axe the BSF scheme had been unlawful because Gove failed to consult on it.
Mr Justice Holman went as far as to say that in five of the cases the failure to consult bordered on an abuse of power and recommended that Gove reconsider his decisions.
The challenge covered the revamp or rebuilding of 58 schools to the tune of £1bn and the next step is for the local authorities to set down with Gove and talk about a way forward.
Waltham Forest Council's Leader, Councillor Chris Robbins, said that the government now had to reconsider what it was going to do: "It is a victory for common sense and fair play. They must now make a decision on our funding based on the real evidence about the difficulties our schools face."
"We have said all along that we want to sit down and have an amicable discussion with the government about the difficulties our schools face," he added.
A spokesman from the Department of Education said that the judge fundamentally had not criticised the BSF programme of cuts.
"The judge did not call into question the decision to end the wasteful and bureaucratic Building Schools for the Future programme. On the substantive points he concluded that it was a rational decision and that the authorities involved had no expectation of being allowed to proceed with their projects," he said.
Photo courtesy: Nils Jorgensen/Rex Features
MicroScope+
Content
Find more MicroScope+ content and other member only offers, here.