Cloud code of conduct will help users choose right resellers
The moves by the Cloud Industry Forum (CIF) to introduce certification for hosted suppliers has been seen as a way of not just dispelling customer fears but of establishing a legitimate channel for web delivered applications and services. The CIF unveiled its certification programme in a bid to o
The moves by the Cloud Industry Forum (CIF) to introduce certification for hosted suppliers has been seen as a way of not just dispelling customer fears but of establishing a legitimate channel for web delivered applications and services.

The CIF unveiled its certification programme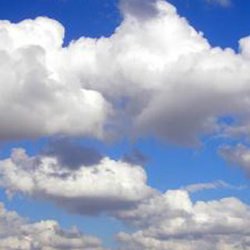 in a bid to overcome customer resistance to moving to the cloud based on lack of standards.

Speaking at the launch of the code of practice, Andy Burton, chairman of CIF and CEO of Fasthosts, said its canvassing of customers had shown the need for some way of highlighting trusted providers.

"We firmly believe that the market needs a credible and certifiable Code of Practice that provides transparency of cloud services such that consumers can have clarity and confidence in their choice of provider," he added.

Those offering the cloud can opt to go through an independently verified process to gain a CIF stamp of approval providing the customer with assurances that they meet service and technical requirements.

Piers Linney, joint CEO of Outsourcery, said it was going to go through the certification process and expected it to have significant benefits.

"It will help in building trust and transparency because customers will be able to look up companies that have been through the independent certification," he said.

Outsourcery is also working towards some of the ISO awards to put clear water between it and some of the lower end providers.

"We will be able to use the CIF badge when we get through the independent certification and audit process and we will be able to show our people and processes are up to scratch," he added.

Linney also viewed the benefits of a code of practice as not only overcoming customer fears around making cloud provision but it would also sort out the competitive landscape.

"A lot of people who have got into the cloud have done so just focused on one application and they are going to struggle," he added that there was demand for software as a service and unified comms.


MicroScope+
Content
Find more MicroScope+ content and other member only offers, here.