Large government suppliers told to treat SMEs as equals
The government has warned major IT suppliers that the days of big contracts are over with a determination not to repeat the mistakes of the past and told them that should not look down on smaller rivals. Francis Maude, Minister for the Cabinet Office (pictured) , held the first in a series of suppl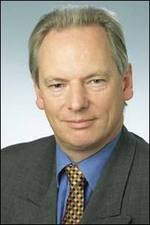 The government has warned major IT suppliers that the days of big contracts are over with a determination not to repeat the mistakes of the past and told them that should not look down on smaller rivals.

Francis Maude, Minister for the Cabinet Office (pictured) , held the first in a series of supplier summits yesterday with 31 representatives turning up from vendors including HP, Fujitsu, BT, Capgemini and Atos Origin.

He warned some of the household names in IT provision that the days of them dominating contracts was coming to an end and they had to take a different attitude to smaller suppliers.

"Government will no longer offer the easy margins of the past. We will open up the market to smaller suppliers and mutuals and we will expect you to partner with them as equals, not as sub-ordinates," he said.






"The days of the mega IT contracts are over, we will need you to rethink the way you approach projects, making them smaller, off the shelf and open source where possible," he added.

Maude told them that it was drawing a line under the past and government contracts had become frustrating.

"You will all have experienced procurements that seemed to go on forever, cost millions of pounds and took countless hours of your employee's time and energy. I know how frustrating this can be and I promise you...that we will do things differently," he said.

He went on to talk about a new relationship with suppliers, one that has already started with a wave of memorandum of understandings being signed in the last few months to signal a willingness to make cuts where possible.

There has already been a positive reaction to Maude's stance. Bindi Bhullar, director at HCL, said that the era of bloated contracts had to come to an end and the economic landscape had forced changes to the way IT was supplied.

"These unpredictable economic times will naturally lead to a new dawn of shorter term contracts where risk is shifted from the customer to the IT supplier," he said.




MicroScope+
Content
Find more MicroScope+ content and other member only offers, here.