Cisco questions strength of recovery as Q1 profits fall short
The stock markets have punished Cisco after the networking market leader missed forecast earningstargets by a country mile in the first quarter of its fiscal 2011. Although sales of $10.75bn (£6.67bn)were up 19% year-on-year, Wall Street had called for earnings of $0.40 per share and only got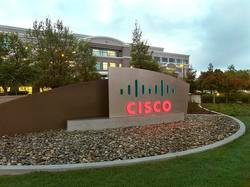 The stock markets have punished Cisco after the networking market leader missed forecast earnings targets by a country mile in the first quarter of its fiscal 2011.
Although sales of $10.75bn (£6.67bn) were up 19% year-on-year, Wall Street had called for earnings of $0.40 per share and only got $0.36, after GAAP net income grew 8% over Q1 2010 to $1.9bn.
Challenging conditions in the service provider and public sectors - which accounts for 22% of Cisco's worldwide business - were singled out on the conference call, alongside a sluggish performance in Europe.
Looking ahead, CEO John Chambers again gave a conservative prognosis, predicting full-year growth of 9% to 12%, again below expectations. Sales for the second quarter are expected to grow slower, too, at 3% to 5% year-on-year.
Admitting that the recovery was not going as fast as he would like, Chambers said: "We will approach these challenges with a healthy paranoia on what we should do better."
"If you were to ask me what concerns me most about everything we cover today, it's we missed our sales forecast. We don't do that very often," said Chambers.
"If we were to see that occur in the second quarter, that would really concern us that there's something going on in the industry at a very large scale," he added.
Given Cisco's bellwether status in the industry, its performance during the quarter has raised questions over the true extent of the recovery in technology spending.
MicroScope+
Content
Find more MicroScope+ content and other member only offers, here.