AVG adds social media protection
AVG has become one of the first security companies to highlight its ability to protect users in social media environments as a key selling point of its software. The vendor which pioneered the free offering of anti-virus software to consumers has added social media protection to its latest business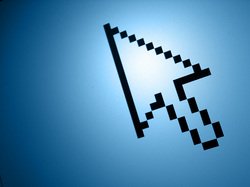 AVG has become one of the first security companies to highlight its ability to protect users in social media environments as a key selling point of its software.

The vendor which pioneered the free offering of anti-virus software to consumers has added social media protection to its latest business line.

Speaking to MicroScope, Mike Forman, global head of channel and sales at AVG, said that links shared between users on social media sites could be checked in real time and it could prevent people opening up on malicious web pages.

With the web driving most threats the number of links that lead to sites that are compromised are increasing with the aim of luring users into sites that are hosting malicious code.

Foreman said that those companies that hoped they could prevent users from communicating via social media tools in the workplace were failing to understand it "is now part of normal business life".

From a reseller point of view Forman said that social media was a topical way of getting a foot in the door to make a pitch and fears around the proliferation of new communication tools was fairly widespread.

AVG recently held a roundtable discussing the impact of social media on user behaviour with most of the attendees agreeing that the genie was oput of the bottle and companies had to accept staff were using the web platforms and had to adapt security policies to reflect that.








MicroScope+
Content
Find more MicroScope+ content and other member only offers, here.