Chambers to pay Cisco's first dividend
Cisco CEO John Chambers has decided to let investors in on a bit of the action, returning 1% to 2% of the vendor's $40bn cash pile to shareholders in its first ever dividend payment. The size of the rebate, to be made in the early part of calendar 2011, will depend on oncomingchanges to US law gover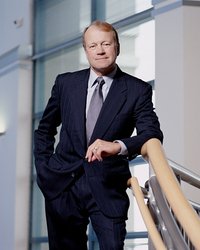 Cisco CEO John Chambers has decided to let investors in on a bit of the action, returning 1% to 2% of the vendor's $40bn cash pile to shareholders in its first ever dividend payment.
The size of the rebate, to be made in the early part of calendar 2011, will depend on oncoming changes to US law governing repatriation of overseas profits into the States, Chambers said. The bulk of Cisco's cash is held outside the US.
The announcement was made at Cisco's analyst conference and came as part of a tubthumping strategy update during which the CEO hailed the vendor's reinvention.
He reiterated plans to take the market leading position in new sectors, with the usual heavy emphasis on video technology.
Meanwhile CFO Frank Calderoni addressed the ongoing question of supply chain issues in Cisco's core network markets, saying Cisco had consciously decided to ramp up its purchasing commitments to stay ahead of its competitors.
Calderoni said the situation was still being monitored, but that availability on a growing number of components was improving.
Chambers, who celebrated his 61st birthday in August and has been CEO since 1995, also fielded a question over his eventual retirement, saying he had no plans to quit and planned to stay at Cisco for "a minimum of three to five years".
MicroScope+
Content
Find more MicroScope+ content and other member only offers, here.