Magirus picks up EMEA SolarWinds contract
Data centre and virtualisation distie Magirus has added network management software vendor SolarWinds to its portfolio to reinforce its growing Cisco business. The vendor specialises in midmarket and enterprise software designed to effectively simplify, visualise and manage dynamic data centre envir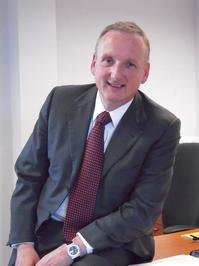 Data centre and virtualisation distie Magirus has added network management software vendor SolarWinds to its portfolio to reinforce its growing Cisco business.
The vendor specialises in midmarket and enterprise software designed to effectively simplify, visualise and manage dynamic data centre environments, a market Cisco has been attacking with gusto.
"It was obvious when we started with Cisco that we should look into other opportunities to round out our offering on top of that," said group executive vice-president and COO, Christian Magirus (pictured).
"Our data centre offering to resellers is tiered around Cisco, VMware and EMC, and SolarWinds fits into that, so from a product perspective it was an obvious decision for us," he told MicroScope.
According to Magirus, SolarWinds had previously had a somewhat inconsistent channel model, with its lead generation process reliant on 30-day free trial downloads, but now wanted to address the way it worked with resellers.
"They realised that the way they worked in the past will not take them to the next level, and asked us how they could bring the dealer channel into that loop and pass those leads through the channel," said Magirus.
The agreement covers all Magirus' markets in western Europe and the Middle East and comes shortly after SolarWinds signed a Far Eastern agreement with Westcon Convergence. It also works with Interactive Ideas in the UK.
MicroScope+
Content
Find more MicroScope+ content and other member only offers, here.