Mobile device margins fell in Q2, says Gartner
Despite recordingthe usual healthygrowth in shipment volumes, average selling prices of mobile communications devices fell during calendar Q2, and margins have begun to slide, according to the latest market research figures from Gartner. A stronger dollar, a depreciating euro "and intense compe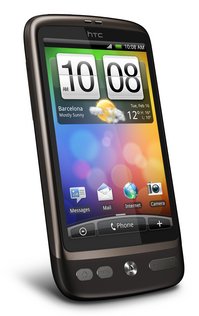 Despite recording the usual healthy growth in shipment volumes, average selling prices of mobile communications devices fell during calendar Q2, and margins have begun to slide, according to the latest market research figures from Gartner.
A stronger dollar, a depreciating euro "and intense competition drove price adjustments and changes to the product mix," said Gartner research vice president Carolina Milanesi.
Total device sales hit 325.6 million units during Q2, a 13.8% increase year-on-year, roughly 8 million units more than were recorded by rival analysts at IDC earlier this month.
New product from Apple, HTC and Motorola drove strong sales, although Gartner said that the ongoing components shortage, particularly in the AMOLED screen market, may have hampered uptake in some areas.
Although still subject to intense pressure, especially in the high-end segment Nokia maintained its market lead, shipping 111 million units during the quarter, representing market share of 34.2%. Samsung held second place with 65 million units and 20% of the market, while LG, RIM and Sony Ericsson made up the rest of the top five.
The remainder of the top 10 line-up was composed of Motorola, Apple, HTC, ZTE and G'Five, with HTC making its debut in the top 10 after posting 139% year-on-year growth.
In terms of operating systems, Android proved to be the market's golden boy again, expanding rapidly thanks to both the growth of HTC and its inclusion on new Samsung devices. During Q2 it overtook Apple's iOS to become the third most popular OS in the world, behind RIM and Symbian. In the US, it now holds the top spot.
MicroScope+
Content
Find more MicroScope+ content and other member only offers, here.