Product sales boost Extreme's Q4
Extreme Networks CFO and acting CEO, Bob Corey (pictured), hassingled out both the North American and EMEA theatres for praiseafter the company posted improved sales figures and profitsfor the fourth quarter and full-year Monday evening. "Product revenue in North America and EMEA increased by 1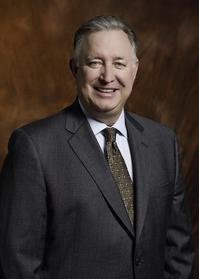 Extreme Networks CFO and acting CEO, Bob Corey (pictured), has singled out both the North American and EMEA theatres for praise after the company posted improved sales figures and profits for the fourth quarter and full-year Monday evening.
"Product revenue in North America and EMEA increased by 17% and 22% respectively from Q3, as we enter new markets and add new customers," he said.
Cisco-competitor Extreme made total Q4 sales of $85.5m (£53.7m), up 5% year-on-year and banked GAAP net profits of $3.4m, up from $900,000 recorded this time last year at the height of the recession.
However, the effects of the global downturn lingered in the full-year figures as Extreme posted a decline in 12 month sales, booking $309.4m during its fiscal 2010 as opposed to $335.6m the previous year.
Full-year profits also collapsed, down to just $200,000, compared to $2.8m in financial 2009.
Extreme is now targeting net revenues of $81m to $84m and operating income of $3.5m to $6m in the first quarter of the new year, which will close on 26 September.
MicroScope+
Content
Find more MicroScope+ content and other member only offers, here.