Cloud coming but on-premise software clinging on
The rush towards the cloud might well take longer to come than some in the industry have expected with on-premise software remaining the customer favorite for the time being. According to research carried out by SAP 61% of new software investments happening in the next year will be traditional on-p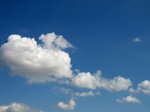 The rush towards the cloud might well take longer to come than some in the industry have expected with on-premise software remaining the customer favorite for the time being.

According to research carried out by SAP 61% of new software investments happening in the next year will be traditional on-premise with customers still enjoying the traditional benefits of having the applications on-site.

There is however a movement towards cloud and mobile solutions happening and in the next few years that will get more traction.

The drivers for an eventual move away from on-premise include the flexibility and scalability that the cloud can offer.
Those British firms surveyed threw up some interesting results with more firms likely to adopt cloud as their confidence in the platform grows.

"From this research it's clear that over the next five years we are going to see British companies favouring a hybrid approach to software," said Tim Noble, managing director of SAP UK & Ireland.

"On-premise will still play a key role but we will see rapid growth in on-demand and on-device solutions," he added.

Increased calls for flexibility from staff was driving the call for more mobile access and where the cloud was being seen as attractive was in its ability to offer scalability.

A large number, 72% of those quizzed, expected over a tenth of their workforce would be mobile in 3-5 years time.

One other interesting stat from the SAP resarch was the emergence of ther iPad as a platform for business with 7% of mobile workers using it even though it has only been on the market for three months.


MicroScope+
Content
Find more MicroScope+ content and other member only offers, here.