Demon returns with sights set on SME broadband market
It has been a while since the name Demon was heard in connection with broadband provision but the brand is being brought back into the daylight with a plan to target SME users. Demon, now part of Cable & Wireless after it was acquired as part of the THUS business back in 2008, is being brought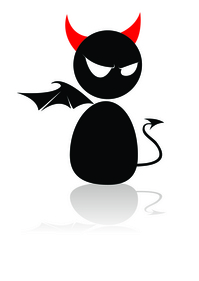 It has been a while since the name Demon was heard in connection with broadband provision but the brand is being brought back into the daylight with a plan to target SME users.

Demon, now part of Cable & Wireless after it was acquired as part of the THUS business back in 2008, is being brought out of the shadows and following an internal realignment of the business is being used as a brand to target small firms with broadband that promises to deliver on advertised speeds.

The business broadband from Demon will be available from next month with an marketing campaign that will encourage those business customers using residential lines to move to a business service.

Matt Cantwell, head of Demon, said that it understood that the market had changed since the 1990s and there was now more competition than before but it thought it could carve out some share with a competitive service.

Demon is offering assurances that it will be able to keep data flowing through the rush hours on the web when bandwidth can get squeezed as well as offering the carrot of no restrictions on usage, which it claims are clearly outlined to customers who might find current caps from rivals on data downloads confusing.

The Advertising Standards Authority (ASA) launched a review into broadband offers yesterday with particular focus on the claims that ISPs make around providing unlimited downloads.



MicroScope+
Content
Find more MicroScope+ content and other member only offers, here.