SMEs up for watching the World Cup
With the opening match of the World Cup just hours away the indications are that majority of small businesses will allow staff to watch the competition rather than to clamp down on viewing in office hours. There have been numerous warnings that with streaming audio and video coming from numerous so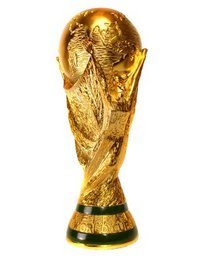 With the opening match of the World Cup just hours away the indications are that majority of small businesses will allow staff to watch the competition rather than to clamp down on viewing in office hours.

There have been numerous warnings that with streaming audio and video coming from numerous sources the networking infrastructure as well as staff attention will be under strain for the duration of the global football competition.

But according to the Federation of Small Businesses (FSB) more than half of the UK's SMEs will allow staff to watch the big games as long as they pick up the productivity elsewhere.

"The World Cup is kicking off and it is vital that everyone, both staff and employers, get the chance to relax and watch the games without disturbing the running of the business," said FSB policy chairman Mike Cherry.

"With half of members letting their staff watch the tournament, both employers and their staff need to look at celebrating the World Cup realistically, having engaged with their staff so that they have plans in place to cater for those employees that want to watch the football," he added.

Some in the channel have used the opportunity to promote technology that encourages flexible working so that staff can make up time lost to watching games (see today's Quicke off the Mark blog post).

The World Cup starts this afternoon with the hosts South Africa playing Mexico. England's first game, much to the relief of most employers, comes tomorrow night against the USA.



MicroScope+
Content
Find more MicroScope+ content and other member only offers, here.